Help Curiosity Avoid Sand On Mars
Written by Lucy Black
Sunday, 21 June 2020
NASA wants help to add a new on-board capability to its Mars Rover - that of visually distinguishing between different types of terrain. AI4Mars is a Zooniverse project to label images captured by Spirit, Opportunity and Curiosity that can then be used to train an artificial intelligence algorithm to automatically read the landscape.
Sand is bad news for a Mars rover. When Spirit got stuck in a sand pit in 2010 that terminated its mission after 7 years of exploring Mars (but far exceeding its nominal mission length of 90-days). Opportunity, which was last heard from as a dust storm enveloped the red planet in 2018 got stuck on Purgatory Dune and took 6 weeks to escape. Curiosity too experienced "excessive slip" on a sandy surface in Hidden Valley.
The problem to be fixed is that Mars rovers lack the ability to identify "non-geometric hazards" like sand. A team at NASA Jet Propulsion Laboratory (JPL) is working on SPOC-Lite, an onboard terrain classifier that could allow Curiosity to detect the presence of sand and avoid it.
As the video explains, SPOC-Lite is a terrain classifier that can visually identify sandy surfaces, taking monaural images as an input, and outputting the probability of sand in the image space. While SPOC, JPL's Soil Property and Object Classification system on which it is based is a convolutional neural network (CNN), SPOC-Lite is a Support Vector Machine (SVM) which is trained with labelled images. And it is the task of labelling images - drawing polygons around areas of four different terrain types: sand, soil, bedrock, and big rocks - that anyone with a Zooniverse account can undertake using the AI4Mars online tool or iOS app.
As the Zooniverse page puts it:
We're counting on citizen scientists' help in labeling a set of images captured by Mars rovers so that we collectively create the Solar System's first public benchmark for Martian terrain classification. Uncrewed space exploration will depend on the rover knowing where it's safe to drive, land, sleep and hibernate; this project is an early step in that direction.
The sooner the datasets are labelled the sooner Curiosity can be provided by an onboard ability to detect sand and be able to avoid it.
---
Leporello.js - The Next Gen JavaScript IDE
14/11/2023
Leporello.js is an interactive functional programming IDE for JavaScript with debugging superpowers. Let's look at what makes it different from traditional IDEs.
---
GitHub Sees Exponential Rise In AI
15/11/2023
Developers are flocking to AI creating an explosion of generative AI activity in open source. The 11th annual Octoverse report, unveiled at last week's GitHub Universe event recorded 65K public g [ ... ]
More News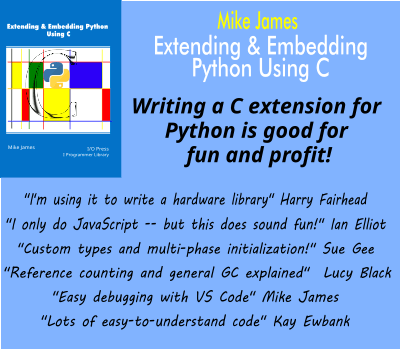 Comments
or email your comment to: comments@i-programmer.info
Last Updated ( Sunday, 21 June 2020 )