Facebook's Yann LeCun On Everything AI
Written by Nikos Vaggalis
Friday, 04 November 2016
Udacity's Sebastian Thrun interviewed Facebook's Director of AI Research, Yann LeCun, in a live event that took place on November 1st. You can still catch it on Udacity's Facebook page and here a brief outline.
Spanning just over 18 minutes, this was a short talk, but otherwise satisfactory that approached the topic of AI under an abstract perspective, keeping technicalities and jargon talk to a minimum so that anyone can follow.
As head of Facebook's AI research, LeCun's views on the current and futures trends on the field of AI are of value and deserve attention, therefore we prepared a shortlist of the talk's key moments:
LeCun's talk began with the general truth that in order for machines to show common sense, they first need to be able to understand the way the world works and that's only going to happen under the state of unsupervised learning and not under the currently employed supervised learning that uses humans to annotate the data that machines work with. Key to this process is granting the machine the ability to predict, something that his team at Facebook works on with its video prediction software.
His opinion on the view that General Artificial Intelligence will someday grow out of proportion and outsmart us humans, was inconclusive; for the time being, though, he sees no reason for concern.
He also enumerated the qualifications required in order to get into his team of researchers and engineers. In a sentence, researchers require PhDs, engineers need MScs or BScs, but there's also hope for graduates of Udacity's new Nanodegree, see Artificial Intelligence Engineer Nanodegree From Udacity
He thinks that transportation and medicine are going to be the first sectors feeling the effect of AI's application, while on whether AI can someday become dangerous, his thoughts were that since 95% of today's AI training is done under supervised learning, the amount of information a machine has is limited and it is therefore not able to escape set boundaries. He also stated, however, that it's too early to make predictions and he wouldn't rule out the possibility that this status quo remains unchanged in 30-50 years from now.
As to the the next big thing after deep learning, he responded with:
"deep learning but designed in such a way as to utilize more effective architectures."
Other highlights include his beliefs on the concept of the singularity, and his tips to aspiring students looking to get into the field of AI.
The session has been recorded for those unable to catch it live, and is available online on Udacity's Facebook page for everyone to enjoy.
More Information
Facebook's Director of AI Research, Yann LeCun, is our Udacity Talks guest November 1st!
Related Articles
Yann LeCun Recruited For Facebook's New AI Group
Artificial Intelligence Engineer Nanodegree From Udacity
Udacity's Self-Driving Car Engineer Nanodegree
More Machine Learning From Udacity
To be informed about new articles on I Programmer, sign up for our weekly newsletter,subscribe to the RSS feed and follow us on, Twitter, Facebook, Google+ or Linkedin.
---
Google Adds Maps Platform To Dev Library
17/03/2023
Google has added Google Maps Platform to its Dev Library. The Google Maps Platform is a set of APIs and SDKs that can be used to embed Google Maps into mobile apps and web pages, or to retrieve data f [ ... ]
---
Go In Top 10 On TIOBE Index
15/03/2023
Moving into the 10th place on the TIOBE is a milestone for any programming language, giving it a place on the popularity chart which is refreshed at monthly intervals. Can we expect Go to rise towards [ ... ]
More News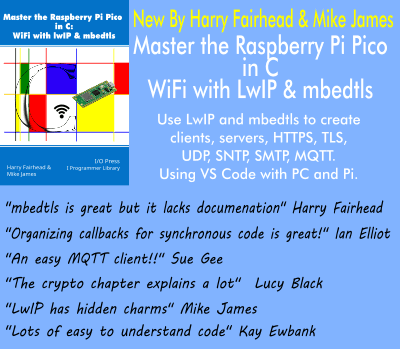 Comments
or email your comment to: comments@i-programmer.info