DARPA's AI Next Campaign - $2 Billion!
Written by Sue Gee
Wednesday, 19 September 2018
DARPA has committed to spending $2 billion on artificial intelligence systems for U.S. weaponry over the next five years in a new effort to make such systems more trusted and accepted by military commanders.
The Defense Advanced Research Projects Agency is the part of the United States Department of Defense responsible for the development of emerging technologies for use by the military. Its AI Next campaign, with funding for new and existing AI research, was announced earlier this month at the D60 Symposium, which marked DARPA's 60th Anniversary, by the agency's director, Dr Stephen Walker:
"With AI Next, we are making multiple research investments aimed at transforming computers from specialized tools to partners in problem-solving. Today, machines lack contextual reasoning capabilities, and their training must cover every eventuality, which is not only costly, but ultimately impossible. We want to explore how machines can acquire human-like communication and reasoning capabilities, with the ability to recognize new situations and environments and adapt to them."
Calling the campaign AI Next puts this investment into the context of DARPA's 60-year history in which it has been involved in the creation and advancement of artificial intelligence (AI) technologies that have produced game-changing capabilities for the Department of Defense (DoD).
According to DARPA:
Starting in the 1960s, DARPA research shaped the first wave of AI technologies, which focused on handcrafted knowledge, or rule-based systems capable of narrowly defined tasks. While a critical step forward for the field, these systems were fragile and limited. Starting in the 1990s, DARPA helped usher in a second wave of AI machine learning technologies that created statistical pattern recognizers from large amounts of data. The agency's funding of natural language understanding, problem solving, navigation and perception technologies has led to the creation of self-driving cars, personal assistants, and near-natural prosthetics, in addition to a myriad of critical and valuable military and commercial applications. However, these second wave AI technologies are dependent on large amounts of high quality training data, do not adapt to changing conditions, offer limited performance guarantees, and are unable to provide users with explanations of their results.
AI Next is intended to develop the "Third Wave" of AI technologies in which new theories and applications make it possible for machines to adapt to changing situations and become capable of contextual adaptation. The investment is also concerned with accelerating the pace at which AI advances are made and The announcement outlines a broad scope for the campaign:
Under AI Next, key areas to be explored may include automating critical DoD business processes, such as security clearance vetting in a week or accrediting software systems in one day for operational deployment; improving the robustness and reliability of AI systems; enhancing the security and resiliency of machine learning and AI technologies; reducing power, data, and performance inefficiencies; and pioneering the next generation of AI algorithms and applications, such as "explainability" and commonsense reasoning.
The announcement refers to more than 20 programs that are exploring ways to advance the state-of-the-art in AI that are included in AI Next and some of the funding has already been awarded, such as $885 million contract over the next five years to defense contractor, Booz Allen Hamilton announced in July.
Also in July DARPA announced a new Artificial Intelligence Exploration (AIE) program with grants up to $1 million each for research into how AI systems can be taught to understand context. Referring to this program Dr. Walker said:
"In today's world of fast-paced technological advancement, we must work to expeditiously create and transition projects from idea to practice. Accordingly, AIE constitutes a series of high-risk, high payoff projects where researchers will work to establish the feasibility of new AI concepts within 18 months of award".
Project Maven, also known as the Algorithmic Warfare Cross-Function Team, is due to get $93 million in 2019. Launched in April 2017 with resources, specifically TensorFlow APIs, being contributed by Google, it is currently the single largest military AI project. According to the Pentagon, Project Maven aims to develop computer-vision algorithms to help drone footage in support of counter-insurgency and counter-terrorism operations. When information relating to Google's involvement in the project was shared on an internal Google mailing list, employees were outraged that the company was helping to develop AI that would be deployed in war fighting and organized a protest. As a result Google has said it will discontinue this work once the current contract expires.
Explaining what it hopes to achieve with AI Next, DARPA intimates that war fighting will indeed be involved:
DARPA envisions a future in which machines are more than just tools that execute human-programmed rules or generalize from human-curated data sets. Rather, the machines DARPA envisions will function more as colleagues than as tools. Towards this end, DARPA research and development in human-machine symbiosis sets a goal to partner with machines. Enabling computing systems in this manner is of critical importance because sensor, information, and communication systems generate data at rates beyond which humans can assimilate, understand, and act. Incorporating these technologies in military systems that collaborate with warfighters will facilitate better decisions in complex, time-critical, battlefield environments; enable a shared understanding of massive, incomplete, and contradictory information; and empower unmanned systems to perform critical missions safely and with high degrees of autonomy. DARPA is focusing its investments on a third wave of AI that brings forth machines that understand and reason in context.
Worries about a new "AI Winter" or a dot COM-like collapse of AI companies seems a long way off as long as there are military uses of AI.
More Information
DARPA Announces $2 Billion Campaign to Develop Next Wave of AI Technologies
Artificial Intelligence Exploration Program
Related Articles
Achieving Autonomous AI Is Closer Than We Think
Autonomous Robot Weaponry - The Debate
DARPA Launches $3 Million Subterranean Challenge
To be informed about new articles on I Programmer, sign up for our weekly newsletter, subscribe to the RSS feed and follow us on, Twitter, Facebook or Linkedin.
---
Haskell Foundation Launched
05/11/2020
Launched at this week's Haskell eXchange online event, the newly formed Haskell Foundation has been established as a non-profit dedicated to broadening the adoption of the Haskell programming language [ ... ]
---
Your Next Robot Maybe A Collection Of Balls
08/11/2020
This is fun. Take a steel ball and place a small two-wheel drive mechanism which sticks to the inside of the ball with the help of a magnet. Now make a few of them and you have a reconfigurable swarm. [ ... ]
More News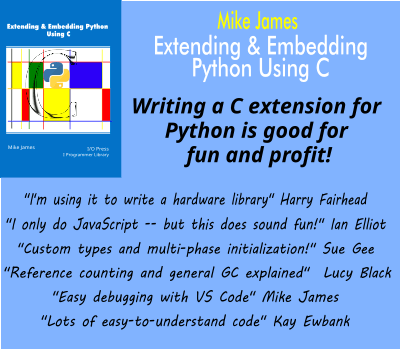 Comments
or email your comment to: comments@i-programmer.info
Last Updated ( Wednesday, 19 September 2018 )