DARPA Launches $3 Million Subterranean Challenge
Written by Kay Ewbank
Wednesday, 22 August 2018
DARPA has launched a competition that's massive in the length of time it'll run and the prize money - $3 million is on offer! The competition is to invent novel approaches and technologies to allow warfighters and first responders to rapidly map, navigate, and search dynamic underground environments, and there's a virtual element as well as a physical competition.
The driving force behind the competition comes from the way current technologies fail to provide "persistent situational awareness" of the sort of subterranean operating environments warfighters or first responders may find themselves operating in, including tunnels, urban underground, and cave networks.Such settings are often too high-risk to send in personnel, so the challenge is to find ways to complete the necessary underground 'tasks' without involving humans.
DARPA is the Defense Advanced Research Projects Agency, and is the part of the United States Department of Defense responsible for the development of emerging technologies. The challenge, the SubT Challenge Competitors, kicks off with an opening day on 27 September 2018. The aim of the overall competition is to invent ways that underground locations can be mapped, navigated and searched rapidly. Teams will compete for more than $3 million in prizes in three circuit events and an integrated final course.
The ideal team for the competition would be 'multidisciplinary', and to attract a broader range of participants, the SubT Challenge includes both a Physical Systems competition, as well as a software-only Virtual competition. Teams can compete in one or both of two tracks.
To take part in the Systems Track, teams have to develop and demonstrate physical systems capable of competing in live competitions on actual subterranean courses that are representative of the sort of situation where problems arise. The systems should focus on advancing and evaluating novel physical solutions.
To take part in the virtual track, teams should develop software and algorithms using virtual models of systems, environments, and terrain to compete in simulation-based events, and explore larger-scale runs in simulated environments.
In each case, the competitors compete in three circuit events, one a set of tunnels, one an urban underground, and the final one a cave network. The tunnel environment can extend many kilometers in length with constrained passages, vertical shafts and multiple levels. The urban underground is complex with multiple stories and spans several city blocks. The cave network mimics real caves with irregular geological structures, with both constrained passages and large caverns. Virtual track teams will compete remotely via online submissions for each circuit event.
The final challenge is an integrated course combining elements of all three environments. It is planned for 2021. The winner of the Systems track will take home a $2 million prize, while the winner of the Virtual track will earn a $750,000 prize.
More Information
Related Articles
Darpa Robotics Challenge Grows
Robot Fear Of Falling - South Koreans Win DARPA Robotics Challenge
Google Refuses DARPA Money But Still In Competition
Selling The DARPA Robotics Challenge
DARPA Funds Big Code Database Project
DARPA Cyber Grand Challenge AI Will Prevail
DARPA Competition For The Intelligent Defensive Computer
To be informed about new articles on I Programmer, sign up for our weekly newsletter, subscribe to the RSS feed and follow us on Twitter, Facebook or Linkedin.
---
Amazon Working On Olympus LLM
24/11/2023
According to Reuters, Amazon is working on a large language model (LLM), codenamed "Olympus". With, reportedly, 2 trillion parameters, it is twice the size of OpenAI's GPT-4 model.
---
AWS Lambda Adopts Java 21
27/11/2023
AWS Lambda functions can now use all the new and useful language features as well as performance improvements introduced in Java 21 as part of the Amazon Corretto JDK implementation.
More News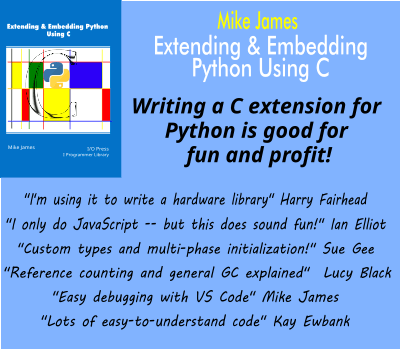 Comments
or email your comment to: comments@i-programmer.info
Last Updated ( Wednesday, 22 August 2018 )