Chrome OS - Now A Real Alternative?
Written by Mike James
Wednesday, 11 April 2012
Although the Chrome browser gets most of the headlines, it is worth keeping an eye on its near relation the Chrome OS. This has the potential to change everything and the latest version adds a window manager, Aura, that makes it look much more like a real OS.
Most people have written off Chrome OS as being something that Google tried, didn't do so well at and now mostly ignores. While it is true that Google has some bigger headline projects, don't underestimate Google Chrome OS.
The idea is an old one and why it has never caught on is still a mystery. As most users these days spend all their time in a browser, why not cut out the middleman and make the browser the OS. This is the fear that Microsoft took seriously when it launched IE to make Windows a browser-based OS. Today we still don't have a convincing browser-only OS, although Google and Mozilla are working on such projects. Mozilla's is B2G, Boot To Gecko, and Google's is the Chrome OS.
At the moment Chrome OS is the more developed, but it suffers from a number of problems. The biggest is probably that it runs on special hardware. You have to go out and buy a special Chrome Notebook to run Chrome OS and there aren't many choices.
The second big problem was that Chrome OS looked and felt too much like a browser. Users claimed that they were locked in and "claustrophobic" and if their internet connection went down the machine was useless. Now the latest developer edition of Chrome OS features a window manager that makes it look a lot like a real operating system and this should do a lot to dispel users' claustrophobia.
The new Aura window manager has a desktop and a taskbar. Apps can be placed on the desktop and you can work with overlapping windows. Interestingly, just as Chrome OS gets overlapping windows Microsoft Windows is busy getting rid of them as part of Windows 8 Metro!
The new windows manager makes Chrome OS more like Windows desktop and, as such, less like a bootable browser.
On the negative side the current release is very buggy and not available for the original Chromebook Cr-48.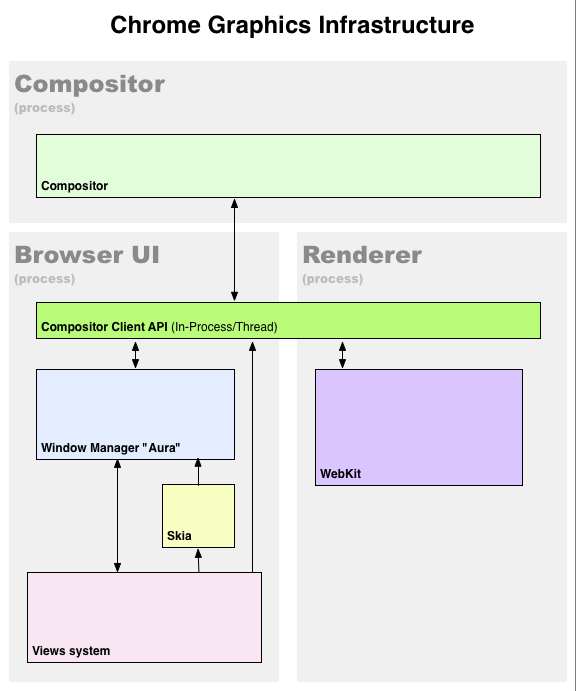 All of this makes the future of Chrome OS look a lot more promising but, as with all new operating systems, the problem is where do you find the applications? Of course, Chrome OS has an advantage in that it runs Web apps. Just write an app that uses HTML5 in JavaScript and you have a Chrome OS app. You can also write plug-ins for the browser and, this being a Chrome-derived OS, you can also make use of the NativeClient NaCL API to write native code.
So it all looks a lot more promising for Chrome OS.
If you want to give it a go then there are instructions on getting it working on a range of hardware - mostly old netbook style devices - and you can run it on a VM. In many ways Chrome OS isn't going to get very far until there is a downloadable version that can provide a real choice for users with existing hardware. Given the kernel of the OS is Linux, this shouldn't be difficult.
It is also arguable that Google has too many operating systems already. It has Android for mobile and tablets and Chrome OS for netbooks and larger - and fragmentation is never a good thing. It will be interesting to see what happens to Chrome OS - especially in the light of any final conclusion in the Oracle v Google lawsuit.
More Information
Related Articles
Chrome Web store - another way to sell widgets
Oracle v Google No Pre-Trial Settlement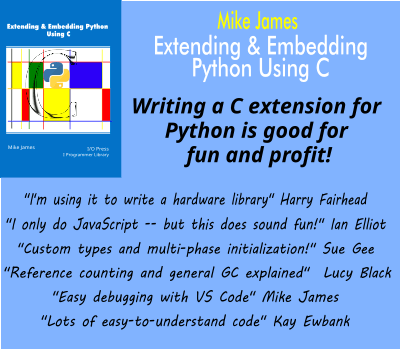 Comments
or email your comment to: comments@i-programmer.info
To be informed about new articles on I Programmer, subscribe to the RSS feed, follow us on Google+, Twitter, Linkedin or Facebook or sign up for our weekly newsletter.
---
Chatbots Hallucinate - Word Of The Year
25/11/2023
The propensity of AI-powered chatbots to provide misinformation is referred to as "hallucinating" and is something that has come to popular attention - to such an extent that the verb "hallucinate" ha [ ... ]
---
SQLite 3.44 Extends Aggregate Functions
06/11/2023
SQLite 3.44 has been released with new C-language APIs and extensions to aggregate functions.
More News
<ASIN:0321743768>
<ASIN:B00507ALBG>
Last Updated ( Wednesday, 29 January 2014 )