A New Chromebook - Is This The Tipping Point?
Written by Mike James
Sunday, 21 October 2012
Samsung's new Chromebook is cheap, fast and very usable. It might be all that the majority of users need, and it could be the real cause of the end of the current era of computing.
Update 23rd Oct
The Samsung Chromebook is now on sale at Google Play - and has already sold out. Google say that more are on the way.

---
Regime change happens suddenly, and while it is always easy to see what happened after the event, it can be harder to see what is going to happen. Bill Gates feared that one day the browser would take over from the operating system and Windows would be history. The new Samsung Chromebook may be the cause of the change that Microsoft has worked so hard to delay.
Although only available for pre-order, the new Samsung Chromebook is Number 1 on the Amazon.com best seller list and has been for a few days already. It costs just $249 for the WiFi version and $329.99 for the 3G version. This is a clamshell style laptop complete with 11.6 inch display and a full keyboard.
However it isn't just another laptop because it runs the Chrome OS.
The Chrome OS is an operating system based on the Chrome browser. It can run any web app that Chrome can and it has some extra widgets to allow you to work outside of the browser window - i.e. it has a desktop.
However you package it, the important thing about Chrome OS is that it is an operating system that runs web apps written using HTML5, CSS and JavaScript. You can download apps for it from the Chrome Web Store,, which has been in existence for some time.
If the Chrome OS has been around for so long why hasn't it taken off before?
The simple answer is that the OS has been less than perfect and the hardware it runs on has also been sluggish. Generally the reviews have been bad. This is the first workable release of the OS and the first hardware powerful enough to do it justice.
If you have been captured by Google - i.e. if you use Gmail, Google Docs, Drive, Earth and so on then Chrome OS will look especially good to you. If you don't then Chrome OS might persuade you to take the plunge and go Google. Certainly the Android OS has both made Google's services easier to use and Google's services have made Android a good choice for its users - see How Google Took Over My Digital Life.
You might ask why not just use a cheap laptop and run Windows or Linux and simply use the Chrome browser. The answer is that the Chromebook needs zero configuration and your profile is stored online. If you lose the Chromebook or it dies - so what, a replacement takes over in no time. It boots in1 10 seconds. The hardware comes with 2GB of RAM and 16GB of SSD storage with expansion via an SD Card. You also get 100GB of Google Drive storage free for 2 years. It weighs only 2.43 pounds and the battery lasts for over 6 hours. The WiFi version is dual band and comes with 12 free passes to the Gogo in flight internet access.
Of course you have to use Google Docs to do any serious work but as long as you are happy with Docs the machine has everything you need at a comparatively low price.
OK, it doesn't have touch screen, it has a multi-touch touch pad and it does have a keyboard. When you want to originate material rather than just consume, this is what you need.
Take a look at the slightly over-the-top promo for the new device:
Compare the approach of the Chromebook to Microsoft's up and coming Surface. The Surface has a keyboard, but at the moment no-one knows how good it is. It has a touch screen, but Office runs in a desktop mode. It does integrate with Microsoft services, but again it is difficult to say how well. The final decider is, however, price. The Surface starts at $499 without a keyboard. By comparison, the Chromebook is a disposable item.
Could this really be the moment when the operating system vanishes behind the browser?
For the first time it does seem possible, desirable even.
My advice is to build web apps - the market could be about to become relevant.
Chrome OS - Now A Real Alternative?
The fall of Windows and the rise of Android
Windows and .NET - the coming storm
Windows 8 Fails to Gain Ground
Microsoft's Surface - What's a Tablet For?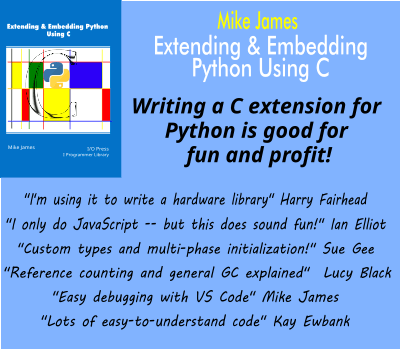 Comments
or email your comment to: comments@i-programmer.info
To be informed about new articles on I Programmer, install the I Programmer Toolbar, subscribe to the RSS feed, follow us on, Twitter, Facebook, Google+ or Linkedin, or sign up for our weekly newsletter.
---
Grafana Adds New Tools
14/11/2023
Grafana Labs has announced new tools to make it easier to analyze application data on Grafana Cloud. The announcements are an Application Observability tool for Grafana Cloud, and Grafana Beyla, the e [ ... ]
---
Amazon Working On Olympus LLM
24/11/2023
According to Reuters, Amazon is working on a large language model (LLM), codenamed "Olympus". With, reportedly, 2 trillion parameters, it is twice the size of OpenAI's GPT-4 model.
More News
Last Updated ( Tuesday, 23 October 2012 )