Servo Rehomed With Linux Foundation
Written by Sue Gee
Thursday, 19 November 2020
Servo, the open source project initiated at Mozilla to create a high-performance browser engine designed for both application and embedded use, is joining the Linux Foundation.
Announcing its new home, the Servo team blog post notes:
Servo was incubated inside Mozilla, and served as the proof that important web components such as CSS and rendering could be implemented in Rust, with all its safety, concurrency and speed. Now it's time for Servo to leave the nest!
From my perspective, Servo was effectively pushed out of its parental home, where it was born in 2012, when Mozilla laid off 250 employees, including the developers working on the experimental browser engine, see Mozilla Layoffs and Change of Focus. At that time we were concerned about the fate of Rust, the language that evolved at Mozilla in conjunction with Servo, fears that were quickly allayed by the news that Rust was in the process of forming an independent Rust Foundation.
News that Servo is moving to the Linux Foundation, which already houses over 280 open source projects, came at this week's KubeCon event and included the information that industry support for this move is coming from Futurewei, Let's Encrypt, Mozilla, Samsung, and Three.js, among others.
Welcoming Servo, Mike Dolan, senior vice president, and general manager of projects at the Linux Foundation stated:
"Servo is the most promising, modern, and open web engine for building applications and immersive experiences using web technologies, and that has a lot to do with the Rust programming language. We're excited to support and sustain this important work for decades to come."
According to the Servo team it will means a change in project governance in that a board and a technical steering committee will help guide the project's future, but will not affect the direction the project is taking. The blog post states:
Servo's high-level goals remain unchanged: to provide a high-performance, safe rendering engine for embedding in other applications. It is the responsibility of the technical steering committee to provide direction for these goals and enable the wider Servo community to make meaningful contributions that advance this mission.
Alan Jeffrey, Technical Chair of the Servo project commented:
"The Linux Foundation's track record for hosting and supporting the world's most ubiquitous open source technologies makes it the natural home for growing the Servo community and increasing its platform support.
There's a lot of development work and opportunities for our Servo Technical Steering Committee to consider, and we know this cross-industry open source collaboration model will enable us to accelerate the highest priorities for web developers."
One question that remains unanswered is whether more of Servo will find its way into Firefox. Firefox has already benefited from its faster web rendering, but what of future improvements. Mozilla's CEO, Mitchell Baker has put on record that, in keeping with its a new focus on economics, Mozilla is:
reducing investment in some areas such as developer tools, internal tooling, and platform feature development
Integrating open source software could be considered "platform feature development" so perhaps Firefox wou'n benefit further. If only Firefox could be rehomed, it too might have a brighter future.
More Information
Open Source Web Engine Servo to be Hosted at Linux Foundation
Related Articles
Mozilla Layoffs and Change of Focus
Firefox Quantum - Fast For Good
Mozilla Firefox Replacing Gecko With Servo
Mozilla Builds Servo, a New Browser Engine
To be informed about new articles on I Programmer, sign up for our weekly newsletter, subscribe to the RSS feed and follow us on Twitter, Facebook or Linkedin.
---
OpenAI Announces Improved Models And APIs
13/11/2023
OpenAI has announced new and improved models and APIs at its first Developer Day Conference. The company also announced it is reducing pricing for parts of its platform.
---
How High Can Kotlin Go?


22/11/2023




Having entered the Top 20 of the TIOBE Index in September 2023, Kotlin has continued its upward trend. Is it going to break into the Top 10 any time soon? Could it emulate Python and rise to the top?

[ ... ]

More News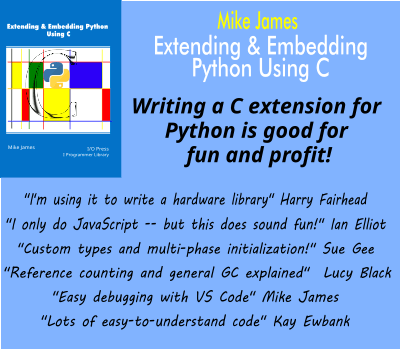 Comments
or email your comment to: comments@i-programmer.info
Last Updated ( Thursday, 19 November 2020 )