Gender Differences In Code Contributions
Written by Sue Gee
Friday, 25 February 2022
A longitudinal study of the population of contributors to free and open source software reveals that while there is a marked gender imbalance, the ratio of contributions by female authors is steadily increasing over time as a world wide phenomenon.
The gender imbalance among professional programmers is well known. For the Stack Overflow Survey 2016 92.45% of respondents were men and only 5.76% were women. Despite there being encouraging reports about the proportion of women interested in computer science increasing, the 2021 edition of the Stack Overflow Survey reported similar results regarding gender imbalance in the work place with a slight reduction in the proportion of men (91.67%) but a relatively greater reduction in the proportion of women (5.13%).
Now a longitudinal study of the population of contributors to publicly available software source code shows the extent that men outnumber women in developing FOSS code. Davide Rossi and Stefano Zacchiroli set out to investigate gender differences over time and by geographic region and their paper Worldwide Gender Differences in Public Code Contributions, posted on arxiv this month, is to be presented in May 2022 in the Software Engineering in Society (SEIS) track of 44th International Conference on Software Engineering (ICSE 2022).
The data for the study was 160 million pieces of public software, developed over a period of 50 years by 43 million authors. To determine author genders the researchers used on public data about name frequencies by gender around the world. Email addresses, name frequencies around the world, and the timezone associated to each software change was used to determine author locations.
The findings confirmed that the gender gap in public code is huge. The researchers were able to detect the gender for 64.1% of the authors in the dataset, corresponding to 21.4M author names. Those authors had contributed 50.3% of the commits in the dataset, a total of 872.3M, which were then partitioned by gender. The Pie charts from the paper reveal that the vast majority (86.5%) of authors were identified as being male - 10.4M authors compared to only 1.6 M female authors (13.5%). The imbalance was even larger when looking at commits, with 91.9% of commits being authored by men compared to only 8.1% by women.
The study shows marked differences between regions. Europe has the least gender imbalance, followed by North America, with Asia and the Pacific having the greatest.
In terms of changes over time it finds that female participation to public code production has been growing stably in most world regions over the past 12 years, with a less pronounced trend in some Asian countries. However, 2020 was a setback year, with the ratio of women participation decreasing everywhere in the world. The researchers state that was most likely due to the COVID-19 pandemic disproportionately affecting women's ability to contribute to FOSS due to other demands on their time.
More Information
Worldwide Gender Differences in Public Code Contributions
by Davide Rossi and Stefano Zacchiroli
Related Articles
Stack Overflow Developer Survey 2016
Celebrating International Women's Day 2016
To be informed about new articles on I Programmer, sign up for our weekly newsletter, subscribe to the RSS feed and follow us on Twitter, Facebook or Linkedin.
---
OpenAI Announces Improved Models And APIs
13/11/2023
OpenAI has announced new and improved models and APIs at its first Developer Day Conference. The company also announced it is reducing pricing for parts of its platform.
---
Microsoft Open Sources Terminal Chat
05/12/2023
Microsoft is making Terminal Chat, an AI feature for Windows Terminal that was announced at Microsoft's Build 2023 conference, open source.
More News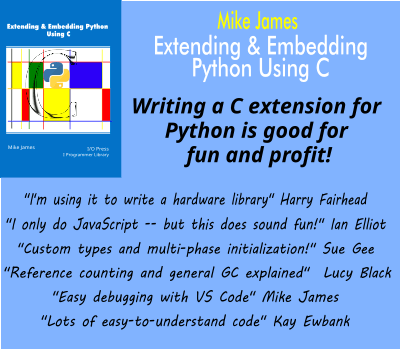 Comments
or email your comment to: comments@i-programmer.info
Last Updated ( Friday, 25 February 2022 )