Attempt To Breathe New Life Into Abandoned Science Software
Written by Sue Gee
Friday, 29 July 2022
Schmidt Futures, a science and technology-focused philanthropic organization founded by Google's former CEO Eric Schmidt has launched the Virtual Institute for Scientific Software (VISS) in order to make better use of open-source software originated in universities.
Academic research produces a wealth of software to tackle specific problems. But when a project concludes and the researchers who worked on it move on, what happens to their code? Typically it is cast aside and forgotten and the next generation of researchers start from scratch, reinventing the wheel.
The Virtual Institute for Scientific Software was announced in January to fund the maintenance of researcher-written code. According to its website aims to accelerate the pace of scientific discovery through the support and development of better quality, more sustainable scientific software:
VISS will address the growing demand for high quality professional software engineers who can build dynamic, scalable, open software to facilitate accelerated scientific discovery across fields. The objective of these scientific software centers is to not only improve the quality of research and accelerate advancements, but to also support longer term platforms and systems that encourage best practice in open science. This will be achieved by providing scientific researchers with access to full-time professional engineers and state of the art technology and techniques such as high-end computing, massive databases, and machine learning.
Schmidt Futures is putting US$40 million into the project, making it among the largest philanthropic investments in this area. The institute is initially funding projects at the University of Cambridge, UK; the University of Washington in Seattle; Johns Hopkins University in Baltimore, Maryland; and the Georgia Institute of Technology (Georgia Tech) in Atlanta. According to Stuart Feldman, Schmidt Futures' chief scientist, each institution will hire around five or six software engineers with funding typically running for five years and being reviewed annually and several software projects are already lined up for support.
At Cambridge, VISS resources will help to rewrite the software behind the Scale Aware Sea Ice Project to better model the impact of climate change on sea ice. Georgia Tech is weighing several projects, including the Virtual Ecological Research Assistant, which simulates ecological changes.
University of Washington has been "flooded" with requests from researchers there who say they need engineering help, according to Sarah Stone, a data scientist at the university who is helping to coordinate its VISS centre. Washington is looking to hire a lead, deputy and five primary software engineers. They will range from graduates fresh out of their undergraduate programs to multi-year industry veterans.
A report about VISS in Nature points out that hiring good engineers in places like Seattle and Cambridge is expensive, because universities are competing against the likes of Amazon, Microsoft, Google and Meta. While VISS won't be able to compete on salary but instead is banking on the lure of the research itself. Andrew Connolly, an astronomer who is also helping to set up the Washington centre explains:
"One of the things that we're hearing from software engineers is that it's not just about the money, it's also about the impact that they can have,"
He hopes the VISS centres will create a "semi-permeable membrane" between academia and industry, tempting engineers to return to campus.
VISS follows in the footsteps of the Chan Zuckerberg Initiative (CZI) which we reported on in 2019. Its Essential Open Source Software for Science program has so far distributed $27.8 million, providing funding for open source tools that are essential to scientific research.
CZI's Science Program Officer Dario Taraborelli says that these philanthropic programs fill a key gap in the scientific-software ecosystem, because funding agencies too often fail to prioritize crucial software infrastructure. Although there are now "substantial" grants dedicated to creating software, he says, there's precious little funding available to maintain what is built.
It is to be hoped that VISS will be able to change the mind set that regards software developed in the course of scientific research as a disposable commodity rather than as building blocks that can be recycled and re-purposed to tackle a new set of research questions.
More Information
Ex-Google chief's venture aims to save neglected science software (Nature)
Related Articles
$5 million For Open Source Software Projects for Science
To be informed about new articles on I Programmer, sign up for our weekly newsletter, subscribe to the RSS feed and follow us on Twitter, Facebook or Linkedin.
---
PHP 8.3 Released
28/11/2023
PHP 8.3 has been released with improvements including explicit typing of class constants, deep cloning of readonly properties, and additions to randomness functionality.
---
Hydra Turns PostgreSQL Into A Column Store
13/11/2023
Hydra is an open-source extension that adds columnar tables to Postgres for efficient analytical reporting. Version 1.0 is generally available.
More News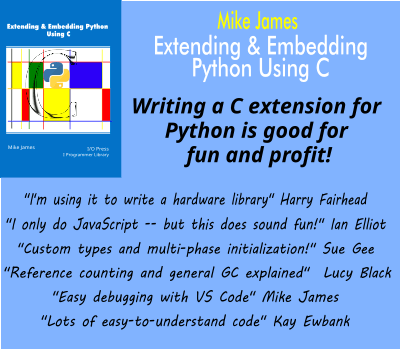 Comments
or email your comment to: comments@i-programmer.info
Last Updated ( Sunday, 31 July 2022 )