Forward Planning For Google Summer of Code 2023
Written by Lucy Black
Tuesday, 29 November 2022
November might seem somewhat soon to be thinking about next year's Google Summer of Code - but if you want to participate, either as a new contributor or as a new open source organization then its certainly not too soon as the 2023 program has been announced.
2023 will be the 19th consecutive year of Google Summer of Code, GSoC the global online program focused on bring new contributors into open source software development and it is looking forward to welcoming more organizations, mentors, and new contributors into the program.
Until last year GSoC was only open to students but as we reported in Google Summer Of Code Opens Up To Non-Students the policy changed and any newcomer to open source aged 18 years and over could apply. Based on feedback from this year's contributors and mentors, GSoC will continue to accept newcomers to open source who are not students. The wording has changed slightly to accommodate a larger set so for 2023 the program will be open to students and to beginners in open source software development.
The two changes introduced in 2022 concerning the size and timing of projects that make the program more flexible are also being kept. That is, rather than being a set 12 weeks projects can be from 10-22 weeks in length and there are now two options for project time commitment, medium at around175 hours or large at around 350 hours.
For those unfamiliar with why GSoC exists and how it works, there are two new videos. The first provides a quick overview of the program aimed at would-be contributors:
The other is targeted at open source organizations and shows projects that contributors have worked on in the past:
YouTube also has a playlist of 25 short videos made by existing mentoring organizations with the idea of making it easier for contributors to get acquainted with projects that are ready to welcome them.
So if you fancy getting involved either as a new mentoring organization or as a new contributor there's plenty to inspire and motivate you.

More Information
Get ready for Google Summer of Code 2023!
Related Articles
Google Summer Of Code Opens Up To Non-Students
Google Summer of Code 2022 mentoring orgs revealed!
Feedback From Google Summer Of Code 2021
Google Summer of Code or Outreachy
Alternative Summer Of Code From China
Getting Ready For Google Summer of Code 2020
---
Othello Solved - It's A Draw!
10/11/2023
The board game Othello, also known as Reversi as it played by reversing the colors of black and white disks, has been solved using alpha-beta pruning. Given "perfect play", that is a situation in [ ... ]
---
AI Is Word of the Year 2023
05/11/2023
UK-based Collins Dictionary has named "AI" as its word of the year for 2023, explaining that usage of "AI" meaning Artificial Intelligence has quadrupled over the previous twelve months.
More News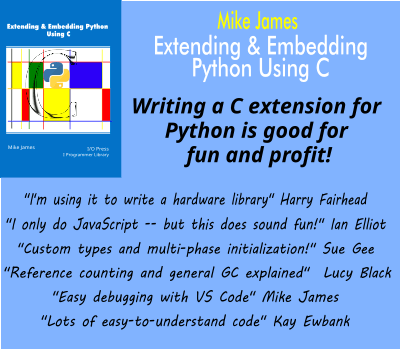 Comments
or email your comment to: comments@i-programmer.info
Last Updated ( Wednesday, 28 December 2022 )