Written by Sue Gee
Friday, 13 March 2015
Google has announced that it has disabled new project creation on Google Code and will be shutting the service entirely on January 25th, 2016. It is providing a migration tool to GitHub.
Google has already migrated nearly a thousand of its own open source projects from Google Code to GitHub and, as we've previously reported, Microsoft has also put many of its projects onto GitHub at the same time as open sourcing them.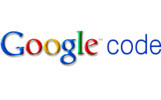 However, while Microsoft is keeping Codeplex open, at least for the time being, Google has decided to shut its hosting service within a short time frame:
March 12, 2015 - New project creation disabled.


August 24, 2015 - The site goes read-only. You can still checkout/view project source, issues, and wikis.


January 25, 2016 - The project hosting service is closed. You will be able to download a tarball of project source, issues, and wikis. These tarballs will be available throughout the rest of 2016.
While this may seem sudden in fact the writing has been on the wall for some time. Back in May 2013 Google Code banned downloads on the grounds of abuse and SourceForge encouraged devs to see it as an alternative. At the time I Programmer's Mike James commented:
As with so many Google closures and shutdowns, we are just left wondering what the motivation was. The conspiracy theorists are already saying that perhaps it is a first step to get people to leave town and move to SourceForge so that Google Code can be spring-cleaned with a smaller protest.
Abuse is again given as the reason for the closure. In the post Bidding Farewell to Google Code announcing the closure Chris DiBona writes:
As developers migrated away from Google Code, a growing share of the remaining projects were spam or abuse. Lately, the administrative load has consisted almost exclusively of abuse management. After profiling non-abusive activity on Google Code, it has become clear to us that the service simply isn't needed anymore.
DiBona all advises that:
The simplest way to migrate off of Google Code is to use the Google Code to GitHub exporter tool, which provides an automated way to migrate a project's source, issues, and wikis to a new GitHub repo.
While GitHub is now Google's recommended alternative, SourceForge is again hoping to attract some new users posting the message:
Consider that, while the GitHub' importer will convert any SVN or Mercurial project to Git, only SourceForge offers a migration path from Google Code that allows you to keep either a Git, Mercurial, or SVN project repo intact!
Atlassian's BitBucket, which uses Git or Mercurial, is another possible destination and Google has provided a guide for migrating to it alongside those for moving to GitHub and SourceForge.
Few developers seem to be unhappy about the end of Google Code so for once this appears to be a closure that is an acceptable part of Google's process of streamlining.
One small worry is whether or not GitHub has become too big to fail? Monopolies in any area are undesirable and no matter what you think of the job GitHub is doing a stronger competition would be no bad thing.

More Information
Bidding Farewell to Google Code
Google Code-to-GitHub exporter
---
AI Ready - Certification From Amazon
29/11/2023
Amazon aims to provide free AI skills training to 2 million people by 2025 with its new 'AI Ready' commitment. Building on its existing scholarship program with Udacity, next year Amazon is [ ... ]
---
Windows Wallpaper Is Latest Ugly Sweater Design
01/12/2023
Microsoft has made the classic Windows XP wallpaper the design for its shot at this year's ugly sweater options. If, like me, you're wondering how you managed to successfully avoid this as a concept, [ ... ]
More News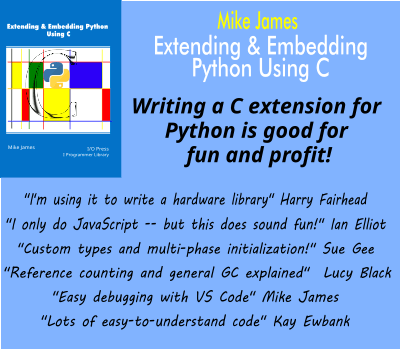 Comments
or email your comment to: comments@i-programmer.info
Last Updated ( Friday, 13 March 2015 )