Yahoo's New Disposable Passwords
Written by Lucy Black
Tuesday, 17 March 2015
Yahoo has introduced on-demand passwords for accessing email accounts, doing away with the need to remember a strong password. Is this an idea that will catch on?
Yahoo's new scheme means that you can choose to do without a strong, and potentially difficult to remember password for Yahoo.
In the blog post announcing the new log-in procedure Chris Stoner, outlines the advantage of on-demand passwords:
We've all been there... you're logging into your email and you panic because you've forgotten your password. After racking your brain for what feels like hours, it finally comes to you. Phew!

Today, we're hoping to make that process less anxiety-inducing by introducing on-demand passwords, which are texted to your mobile phone when you need them. You no longer have to memorize a difficult password to sign in to your account - what a relief!
The idea of an on-demand passcode will be familiar to many from online banking - but in that context it is additional authentication and users still have to provide a password every time they access their accounts.
The difference with Yahoo's use of passcodes that it is instead of a password and once you have provided your mobile phone number and gone through the initial verification step future log-ins will use a new one-time code sent to your phone.
The on-demand option is already available to Yahoo's US customers to implement it a user selects it in the Account Security section of their account information:
Future log-ins now need just your account user name and your mobile phone.
Is this secure?
Well phones can be stolen and user names can be guessed at. If someone has your phone they probably have enough information to work out your user name. The problem with memorizing "strong" user names is similar to that of strong passwords. If you make it difficult for someone else to discover it, you may find it difficult to recall yourself.
And what if you want to log into your email and discover you've not got your phone with you?
So what seems like a simplification just adds a different set of problems.
As a developer, you quickly discover that making accounts easily accessible to legitimate users while at the same time secure from unauthorized access is beset with problems.
A mobile phone is not a key to a secure account.
---
JetBrains AI Coding Assistant Now Generally Available
07/12/2023
JetBrains has announced that its AI-powered coding tool is now generally available for its IDEs. The tool was announced earlier in the year but until now has been on limited access.
---
GitHub Sees Exponential Rise In AI
15/11/2023
Developers are flocking to AI creating an explosion of generative AI activity in open source. The 11th annual Octoverse report, unveiled at last week's GitHub Universe event recorded 65K public g [ ... ]
More News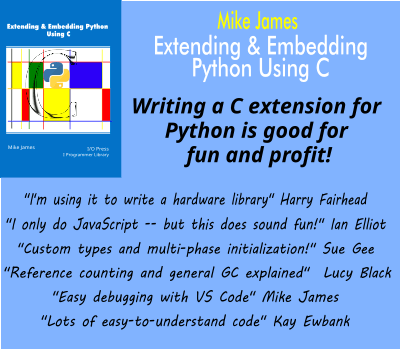 Comments
or email your comment to: comments@i-programmer.info
Last Updated ( Tuesday, 17 March 2015 )