Taking Code to the Classroom
Written by Sue Gee
Wednesday, 26 October 2016
This year's Hour of Code is fast approaching and now it and Computer Science Education Week, next happening December 5 - 11, 2016, appear to be fixtures in the school year. But Code.org has achieved much more than just a 60-minute taster for Computer Science.
Code.org seemed to burst onto the scene in 2013 backed by many high profile players, both inside and well outside the software development industry with its message:
"Every student in school should have the opportunity to learn to code"
In its first year of the Hour of Code the organization hoped to reach 10 million school students in the US, a target it met with a large overspill into the rest of the world.
As we reported in Hour of Code Aims to Reach 100 Million Worldwide and President Obama Experiences An Hour of Code, in 2014 the initiative not only saw exponential growth but also influenced the people who could bring about change - not just the President of the United States but the State Governors who set educational policy.
Now in its fourth year the Hour of Code will happen again but it isn't quite so desperately needed, either in the United States or in other parts of the world, which have arguably been quicker to respond to the crisis. In England for example we are now into the third year of a school curriculum intended to teach "rigorous computer science" to all children from 5 to 14. (see UK To Teach Programming Starting At Age 5).
In the US there has been a good deal of progress and commitment for more. The situation back in 2013 was that only 10% of US school offered any computer programming classes.
According to statistics gathered by Gallup for 2016 now around 60% of US schools offer at least one class and around 80% of students say they have learned CS in a class at school.
According to Hadi Partovi, co-founder and CEO of Code.org, 20 US states have changed their policies, with nudges from Code.org, Partovi says; six states around the US are funding computer science. Smaller states are leading the charge, Partovi notes, namely: Arkansas, Alabama, Georgia, Idaho, Rhode Island and Washington. The nation's littlest state is working hard to be the first in the country to have every school offer computer science. This past year, it trained about half the teachers in its 300 schools. Administrators aim to have all K-12 Rhode Island schools offer computer science by December 2017.
For his part President Obama has taken on board Code.org's mission and in his final State of the Union Address in January 2016 declared:
"We have to make sure all our kids are equipped for the jobs of the future – which means not just being able to work with computers, but developing the analytical and coding skills to power our innovation economy. In the new economy, computer science isn't an optional skill – it's a basic skill, right along with the three 'Rs.'"
His proposal, referred to as the "Computer Science for All" initiative, includes $4 billion in funding for states and $100 million directly for districts to increase access to K-12 computer science education by training teachers and expanding access to instructional materials.
A White House Fact Sheet from mid September reports:
Since the President's call to action, strong momentum for CS education has been growing at all levels of government and in the private sector. Twelve states have taken concrete policy steps to expand CS education—and there are now 31 states that allow CS to count towards high school graduation. More than 100 organizations have already pledged more than $250 million to support CS education. Just this month, thanks to sustained Federal support over the past 8 years, a new Advanced Placement (AP) computer science course, AP Computer Science Principles, is launching and will be offered in more than 2,000 U.S. classrooms this fall, putting the course on track to be largest course launch in the history of the AP exam.
The latest advance towards the goal of having Computer Science available to all US school students comes from Code.org and some important partners: the Association for Computing Machinery (ACM), Computer Science Teachers Association, Cyber Innovation Center, and the National Math and Science Initiative. It is a K-12 Computer Science Framework drawn up in collaboration with states, districts, and the computer science education community to develop conceptual guidelines for computer science education.
It is introduced in this video by several of those involved:
According to its website:
The framework provides a unifying vision to guide computer science from a subject for the fortunate few to an opportunity for all. [It}] comes at a time when our nation's education systems are adapting to a 21st century vision of students who are not just computer users but also computationally literate creators who are proficient in the concepts and practices of computer science. States, districts, and organizations can use the framework to inform the development of standards and curriculum, build capacity for teaching computer science, and implement computer science pathways.
Not only has Code.org succeeded in changing hearts and minds, it has now come up with deliverables. Those who become enthused by this year's Hour of Code can look forward to being able to further their CS Education and prepare for the future that demands and rewards those skills.
---
Seasonal Deals From edX and Udacity
17/11/2023
The season of discount deals has arrived early. edX is offering a 20% off selected courses and program bundles for Cyber Monday. Udacity has an even better Black Friday Deal with 50% off sub [ ... ]
---
Windows Wallpaper Is Latest Ugly Sweater Design
01/12/2023
Microsoft has made the classic Windows XP wallpaper the design for its shot at this year's ugly sweater options. If, like me, you're wondering how you managed to successfully avoid this as a concept, [ ... ]
More News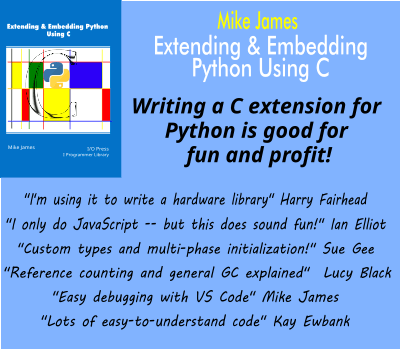 Comments
or email your comment to: comments@i-programmer.info
Last Updated ( Friday, 09 November 2018 )