Arkansas Offers Incentives For AP Computer Science
Written by Sue Gee
Sunday, 22 October 2017
The US state of Arkansas is planning to give cash rewards of up to $1000 to high school students who gain top grades in Computer Science exams.
The exam in question is Advanced Placement Computer Science A administered by the College Board, a non-profit organization that administers standardized tests related to university and college admissions in the United States. Its mission is to expand access to higher education and to help students prepare for a successful transition to college.
Advanced Placement, which offers 30 subjects in paid-for courses, is a program that enables students to pursue college-level studies while still in high school and to demonstrate their abilities to college and university admission officers and gives them a head start by starting uni with courses already completed. More than 90% of four year colleges and universities in the US grant students credit, placement, or both on the basis of successful AP exam scores and they are also recognized by universities in more than 60 countries.
According to the College Board literature:
Performing well on an AP exam means more than just a successful completion of a course; it is a pathway to success in college. Research consistently shows that students who score a 3 or higher on AP exams typically experience greater academic success in college and are more likely to graduate on time than otherwise comparably non-AP peers.
AP Computer Science A is equivalent to a first-semester university course and introduces students to computer science with fundamental topics that include problem solving, design strategies and methodologies, organization of data (data structures), approaches to processing data (algorithms), analysis of potential solutions, and the ethical and social implications of computing. The course emphasizes both object-oriented and imperative problem solving and design using Java language. A minimum of 20 hours of hands-on structured lab experiences is included to engage students in individual or group problem solving.
College Board statistics reveal that Arkansas is currently well below average for performance in the AP CS A exam. In 2016 nationally there were 54,379 students for the exam: 20% gained the top score of 5 and 64% had a qualifying score of 3 or more. By contrast of only 305 students in Arkansas, fewer than 5% scored 5 and only 30% achieved 3 or more.
The details of the incentive program, which is designed to improve this showing, are that public school students receiving a top score of 5 on the AP CS A exam between August 1, 2017, and May 30, 2018. will receive $1,000, with another $250 going to their schools. Scores of 4 will earn students $750 and schools $150 and scores of 3 will be rewarded with $250 for students and $50 for their schools.
The press release also points out that:
A student who receives a computer science flex credit can substitute the credit for a fourth math credit or third science credit required for high school graduation,
something that has been possible since Computer Science became an official STEM subject in the US in 2015.
Commenting on the scheme, Arkansas Governor Asa Hutchinson said:
"I am proud of the increase in the number of high school students who are studying computer science, but the quality of the instruction is what matters. The Arkansas Department of Education's incentive for high scores on the AP Computer Science A exam is a terrific way to reward our students for their hard work in school. The real payoff for their hard work, of course, is when they show their excellent transcripts to potential employers who offer good salaries for their skills."
Encouragement for schools and students to dedicate themselves to computer science isn't new. In 2013 the College Board initiated a 3-year Google-funded AP STEM Access Program, targeted at public schools which:
historically had a population of underrepresented students that were academically prepared for rigorous coursework in AP STEM
namely girls and Hispanic/Latino, African-American and American Indian/ Alaska Native students.
As well as grants to start new courses the scheme rewarded teachers with a $100 DonorsChoose.org gift card for each student who received a 3, 4, or 5 on an AP exam in a STEM subject.
Microsoft has also been instrumental in getting computer science into schools with its TEALS program, which helps high schools through partnerships between classroom teachers and tech industry volunteers. It was founded in 2009 by former high school CS teacher and software engineer Kevin Wang and is financially supported by Microsoft Philanthropies. TEALS AP Computer Science A curriculum is based on one developed at University of Washington. Many US states have TEALS school partnerships, but there are none in Arkansas for the current 2017-18 school year.
More Information
Arkansas Advanced Placement Computer Science A Incentive Program - Press Release
Related Articles
Google Offers Cash Incentives to US Public Schools
Computer Science Officially US STEM Subject
Teaching CS Improves Other Subject Performance
To be informed about new articles on I Programmer, sign up for our weekly newsletter, subscribe to the RSS feed and follow us on Twitter, Facebook or Linkedin.
---
pg_later - Native Asynchronous Queries Within Postgres
14/09/2023
pg_later is an interesting project and extension built by Tembo which enables Postgres to execute queries asynchronously. Fire your query - but don't forget to check later for the result.
---
Epic Gives Devs 100% Revenue
25/08/2023
Epic Games has announced a new program for third-party developers on its store. Called Epic First Run, its main attraction of that dev retain a 100% revenue share during the first six months in r [ ... ]
More News
Summer SALE Kindle 9.99 Paperback $10 off!!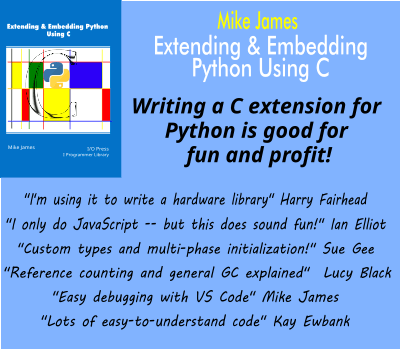 Comments
or email your comment to: comments@i-programmer.info
Last Updated ( Monday, 23 October 2017 )