Trio Of Microsoft Certifications Bite the Dust - UPDATE: Deadline Extended
Written by Sue Gee
Friday, 27 March 2020
Having recently announced the imminent end of the Microsoft Certified Solutions Developer/Expert/Architect certifications, Mircrosoft has extended the retirement date by seven months, to January 31,2021, citing the impact of Covid-19 as the reason.
Original News from March 2, 2020
Microsoft is retiring its remaining exams for its MCSA, MCSD and MCSE certifications on June 30, 2020. Meanwhile it has announced two exams that expand its Data and AI role-based certification portfolio.
Microsoft Certification goes back a long way - over 25 years - and has seen a lot of churn over this time with new tracks being introduced and old ones phased out to keep up with changes in Microsoft technologies and shifts in the company's focus. First let's look at what is now being phased out before moving on to the new role-based alternatives.
MCSD, Microsoft Certified Solutions Developer, was originally introduced with .NET and in its heyday had a bewildering array of training courses and exams. It has already been reduced to just a single option - MCSD: App Builder - which could be earned in seven key technologies: Azure, C#, SharePoint, Office Client, Visual Studio, .Net, HTML5.
Earning a MCSA (Microsoft Certified Solutions Associate) in either Web Applications or Universal Windows Platform was a pre-requisite for the MCSD and they are just two of 10 MCSAs that are now being retired. The others were pre-requites for MCSE (Microsoft Certified Solutions Expert certifications) in one of four areas: Productivity; Business Applications; Core Infrastructure; and Data Management and Analytics. All four of these are now deprecated.
So what's come in to replace these options?
In September 2018 Microsoft introduced a new raft of role-based certifications with three levels, an optional Fundamentals starting point leading to Associate and Expert. It started with just two roles at Associate level - Azure Administrator and Azure Developer and one at Expert level - Azure Solutions Architect, but has added more since.
In the blog post announcing the retirement of MCSA, MCSD and MCSE, Alex Payne, GM, Global Technical Learning at Microsoft Worldwide Learning included recommended paths to these new certification options. Basically it pointed anyone who would previously have worked towards the MCSE: Business Applications to start with one of seven Dynamics 365 Function Consultant Associate certifications. Alternatives for MCSE; Productivity are also with Microsoft 365 and started at Administrator Associate level to progress to Enterprise Administrator Expert. All the other recommendations are for its Azure Apps and Infrastructure certifications.
While there are several options replacing MCSE certifications for MCSD there is just one, the Microsoft Certified: Azure Developer Associate. According to its page:
Microsoft Azure Developers design, build, test, and maintain cloud solutions, such as applications and services, partnering with cloud solution architects, cloud DBAs, cloud administrators, and clients to implement these solutions.
There is a single exam, AZ-204: Developing Solutions for Microsoft Azure (beta) for earning this credential and both free online training and paid instructor led training is available.
The two newly announced role-based certifications reveal Microsoft's current focus - Data and AI. They are Microsoft Certified: Azure Database Administrator Associate and Microsoft Certified: Data Analyst Associate.
So as usual with Microsoft certification, as one door closes, a different door opens.
Is anybody going to miss the old MCSD/MSCE? Well to judge from reaction to the news, educational establishments that offered training are angry while hiring managers had already deprecated not only Microsoft certification but a lot of other proprietary credentials considering them as red flags rather than green lights when included on resumes on the grounds that they only indicated an ability to cram for and pass tests.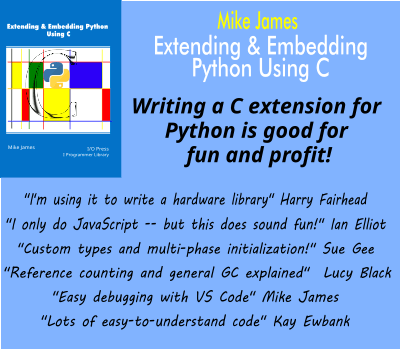 Comments
or email your comment to: comments@i-programmer.info
Last Updated ( Friday, 27 March 2020 )