edX MicroBachelors - Make A Start On Your Degree
Written by Sue Gee
Thursday, 28 May 2020
edX has announced a new MicroBachelor's credential. This time in Data Science from Rice University. If you enroll now, in this or any other edX course or program that leads to a Verified Certificate, you can enjoy a 30% discount being offered for the month of May.
No coupon needed, just enroll in the verified track for the courses you want to study and the discount will be applied automatically.
Disclosure: When you make a purchase having followed a link from this article, we may earn an affiliate commission.
The current pandemic is accelerating a trend away from on-campus learning toward online learning. Students at bricks and mortar universities are currently having to view lectures and complete assignments remotely and universities are discovering not only how to deliver both course content online but also how to verify that students have properly acquired the knowledge being taught. This is yet another driver towards academic and professional credentials that can be self paced and customized to meet the needs of employers and employees alike.
edX, which already had graduate level MicroMasters as a way of accumulating credits towards a Master's degree at various US universities, recently launched its MicroBachelors credentials to at undergraduate level. According to edX:
MicroBachelors programs are built for adult learners looking to progress their career. Created by top universities and influenced by Fortune 1000 companies, edX's MicroBachelors programs are the only path to a Bachelor's degree that make you job-ready today and credentialed along the way.
They are intended to be flexible, allowing you to study online at your own pace and affordable,with a cost of around $166 USD per credit, compared to an average of $594 via traditional methods.
As reported Gain A Computer Science Credential In 2020 the first such program to be released was the Computer Science Fundamentals MicroBachelors Program. This is a 6 month program should take around 6 months to complete at 4-6 hours per week. It comprises three self-paced courses:
These courses can be audited for free if all you want is to view the course content. If you want a verified certificate as well as making payment you will be asked to use your webcam to take an image of yourself and an image of a photo identification card. To gain the credential and receive credit towards a Bacherlor's degree you also need to complete the assignments with a passing score of 70% or better in all three courses.
The newly announced credential, Elements of Data Science MicroBachelors Program comes from Rice University. To encourage enrollment its blurb presents the following points:
Data Science is one of the fastest growing job areas in the US with jobs projected to grow 19% over the next 10 years. (Source: Burning Glass)
The average salary for an Entry Level Data Scientist is about $100,000. (Source: Burning Glass)
Skills in Data Science are needed to pursue careers as a Data Analyst, Quality Assurance Engineer and other data-driven entry-level roles.
The three courses making up this program are:
The Math of Data Science: Linear Algebra
Starts Jul 13; 6–8 hours per week, for 8 weeks, $159
Discover the basic objects of linear algebra – how to compute with them, how they fit together theoretically, and how they can be used to solve real problems.



Discrete Time Signals and Systems
Starts Aug 17; 6–8 hours per week, for 8 weeks, $249
Enter the world of signal processing: analyze and extract meaning from the signals around us


Signals, Systems, and Learning
Starts - Sep 14; 6–8 hours per week, for 8 weeks $249
Learn the mathematical backbone of data science. Signals, systems, and transforms: from their theoretical mathematical foundations, to practical implementation in circuits and computer algorithms, to machine learning algorithms that convert signals into inferences.
In the interim another MicroBacherlor's credential has become available. The three courses in the Information Technology Career Framework MicroBachelor's Program all started on May 15th and the total cost is $1497. It comes from Western Governors University, an online university which enrolls new students every month. Its College of I.T currently offers seven Bachelor of Science degrees including Software Development, Cloud Computing and Cybersecurity as well as Information Technology. Currently it is accepting applications only from those living in the United States plus U.S. active-duty military personnel and their families stationed overseas, and individuals living in Guam, Puerto Rico, Canada, or the U.S. Virgin Islands. Doing the edX MicroBachelors is a good way to make a start on one of its full Bacherlors degree programs.
More Information
Elements of Data Science MicroBachelors Program
Computer Science Fundamentals MicroBachelors Program
Information Technology Career Framework MicroBachelor's Program

Related Articles
Gain A Computer Science Credential In 2020
Statistics & Data Science MicroMasters on edX
Top Free Online Computer Science Courses
Professional Credentials For Computer Science Careers
---
Helidon Microservices Framework Version 4 Reaches General Availability
16/11/2023
Helidon, the open source microservices framework by Oracle, has been updated to version 4, just a month after the release of Java 21. With this release Helidon becomes the world's first virtual [ ... ]
---
PHP 8.3 Released
28/11/2023
PHP 8.3 has been released with improvements including explicit typing of class constants, deep cloning of readonly properties, and additions to randomness functionality.
More News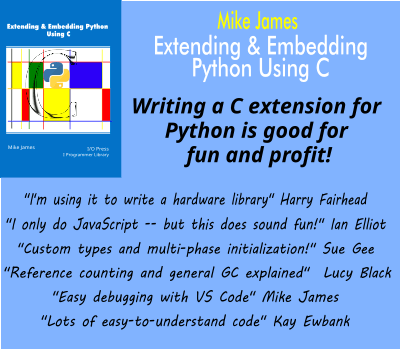 Comments
or email your comment to: comments@i-programmer.info
Last Updated ( Saturday, 30 May 2020 )