Start 2023 With 50% Discount Off Coursera Plus
Written by Sue Gee
Tuesday, 27 December 2022
Coursera has just announced its most exciting offer on Coursera Plus - $200 USD off an annual subscription. This is a limited time offer and is only open to new Coursera Plus subscribers.
Update: Coursera has extended offer until January 31st.
In other words, it is open to anyone who doesn't currently have an active Coursera Plus subscription. So if like me, you have log-on credentials to Coursera, but at the moment don't have Coursera Plus now is the time to sign up following this link to save a massive 50%.
Disclosure: When you make a purchase having followed a link to from this article, we may earn an affiliate commission.
If you are intent on gaining new skills or obtaining credentials to further your career, having an annual Coursera Plus subscription is a really good deal. Coursera Plus was introduced in 2020 as a cost-effective way for keen students who wanted to take more than one course at a time to make a saving. An Annual Subscription normally costs $399 and already represents a saving over the Monthly option which costs $59 per month and can be cancelled at any time.
While Coursera Plus gives you unlimited access to the majority of its content - over 7,000 courses from world-class universities and companies including the popular Professional Certificates from Google and Meta that were introduced during 2022 - it doesn't cover everything in the catalog. In particular, it doesn't cover degrees or MasterTrack™ Certificate programs, any of the professional certifications offered by IBM, courses from deeplearning.ai (Andrew Ng's company) and from some universities, notably Stanford.
This still leaves you with masses of courses to choose from and while Coursera has diversified into Humanities and the Arts and Business and Management, Computer Science was where it started and many of the original courses have subsequently become Specializations allowing you to gain credentials that are recognized by employers and hiring managers on a worldwide basis. Data Science is another area where Coursera led the way and continues to offer popular courses.
As I pointed out when there was a 25% discount on Coursera Plus a year ago:
Having unlimited access to the more than 7,000 courses that are included means that where there are similar courses from multiple providers you don't have to take pot-luck as to which one will suit you better - you can enroll in two or more alternatives and take advantage of the different perspectives on offer.
A 50% discount is an even bigger incentive to take out a Coursera Plus annual subscription - so make sure you do it before January 31st, 2023.
More Information
---
PHP 8.3 Released
28/11/2023
PHP 8.3 has been released with improvements including explicit typing of class constants, deep cloning of readonly properties, and additions to randomness functionality.
---
Google Resumes Transition To Manifest V3
17/11/2023
Google has resumed the planned deprecation of Manifest V2, giving notice to Chrome extension developers that Manifest V2 extensions will be phased out as early as June 2024 in the prestable versions - [ ... ]
More News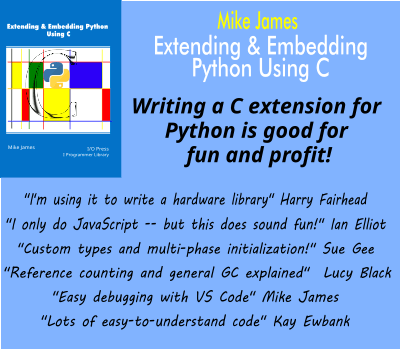 Comments
or email your comment to: comments@i-programmer.info
Last Updated ( Saturday, 14 January 2023 )