It Pays To Get Certification
Written by Sue Gee
Wednesday, 22 June 2022
The Open Source Jobs Report 2022, published today, reinforces the message that gaining certification is very worthwhile for developers. Meanwhile the Stack Overflow Developer Survey 2022, also published today, reveals that over half of developers engage with the video-based online courses that lead to certification.
The annual Open Source Jobs survey from The Linux Foundation examines trends in recruiting open source talent. This year's report, conducted as before in conjunction with edX, is based on responses from more than 1,900 open source professionals and 500 people responsible for hiring them.
Consolidating findings reported from last years survey, see Growing Demand For Open Source Talent, the headline key finding is:
There remains a shortage of qualified open source talent: The vast majority of employers (93%) report difficulty finding sufficient talent with open source skills. This trend is not going away with nearly half (46%) of employers planning to increase their open source hiring in the next six months.
From the employer's point of view retaining existing talent is a priority. Almost three quarters of open source professionals (73%) state it would be easy to find a new job should they want to make a move and this leads employers to offer financial incentives for them to stay with 58% of hiring managers have given higher salary increases to encourage their developers to stay put.
In addition hiring managers and employers are increasingly looking to existing employees to fill new roles and are providing both in-house training and are willing to pay employees for certifications. To quote from the report:
In 2022, 90% of hiring managers reported being willing to pay for certifications. This value has remained around 90% over the last two years and the willingness of employers to sponsor employee certifications is consistent with the preference of hiring managers to hire certified professionals. 69% of hiring managers said that they are more likely to hire a certified OSP compared to just 28% who said it would not influence their decision and 5% who would be less likely to hire a certified OSP.
Two areas in which skills are need are cloud/container technologies and Linux and, as we have already reported the Linux Foundation, in conjunction with edX, has been proactive with providing training in these areas with several courses on Kubernetes. The Linux Foundation's Introduction to Linux has been on edX since 2014 and from that first course the portfolio has expanded to over 40 courses and six professional certificates, see Open Source Software Development Professional Certificate on edX for a detailed description of one that was introduced in February 2022 and is also available on Coursera.
Being encouraged to acquire new skills via online courses is something that appeals to developers. Findings from Stack Overflow's 2022 survey, which gathered information from 73,268 software developers from 180 countries around the world, indicated that almost half (46.63%) respondents had learned from Online Courses or Certification. When it comes to training providers, Udemy is the most popular with two thirds of almost 30,000 respondents using it to learn to code and to maintain cutting edge skills. Coursera is the next most popular.
With over two-thirds of hiring managers more likely to hire certified open source professionals it does seem that gaining a credential from an online course provider is a really good idea., either for starting a career as a developer or furthering your career opportunities, either with a new or the same employer.
More Information
Stack Overflow 2022 Developer Survey
Related Articles
Growing Demand For Open Source Talent
Kubernetes on Edge Training From Linux Foundation & CNCF
Learn About Serverless with The Linux Foundation on edX
Open Source Software Development Professional Certificate on edX
Over 1 Million Enrollments For Intro To Linux on edX
---
PeerDB Brings Real Time Streaming To PostgreSQL
23/11/2023
PeerDB is an ETL/ELT tool built for PostgreSQL. It makes all tasks that require streaming data from PostgreSQL to third party counterparts as effortless as it gets.
---
Holiday Gifts For Programmers
19/11/2023
As Black Friday looms, the well-organized among us are hitting the shops to be ready with our festive gifts, though I doubt many of us are as ready as the friend who told me they've already finished w [ ... ]
More News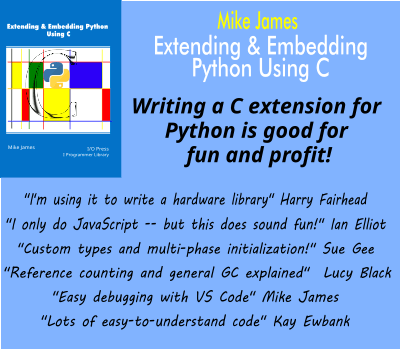 Comments
or email your comment to: comments@i-programmer.info
Last Updated ( Thursday, 23 June 2022 )