The Joy Of Complexity MOOCS
Written by Sue Gee
Wednesday, 10 April 2013
Students who are already halfway through the Santa Fe Institute's inaugural MOOC, Introduction to Complexity, are being asked for small donations to fund future courses. This seems so worthwhile that external sponsors might also like to contribute. And there is still time to join in this course.
It is a bit unusual for I Programmer to publicize fund raising appeals. However, regular readers will be aware that we regularly provide news of new free online courses on or related to Computer Science. You may even remember that we included Introduction to Complexity in our round up of courses starting in February.
A class on complex systems science sounded so interesting that a couple of the team signed up and we weren't wrong - Introduction to Complexity has brought together a lot of the ideas that we were already interested in, broadened our knowledge and presented new challenges.
So far the class, which is the first to use ComplexityExplorer.org has covered units on: Dynamics and Chaos, Fractals; Information, Order and Randomness, Genetic Algorithms and Cellular Automata. There are still five units left and along with thousands of others around the globe (there are 6,450 enrolled students but given MOOC attrition rates not all of these will stay the course) we are eagerly awaiting the next tranches of video lectures.
The course is taught by Melanie Mitchell, Professor of Computer Science at Portland State University, and consists of video lectures, interspersed with quizzes. This isn't just a matter of listening - the "hands-on" element is provided by the use of NetLogo and the use of models that have been devised and created by Melanie and her graduate students who are acting as TAs for this course.
From the student's point of view the course has no prerequisites and the suggested workload is 3-6 hours per week. The longer estimate covers optional extras to the homework for those who want to go further with NetLogo and additional reading material.
The workload for the course team is substantially more. As well as lectures covering the syllabus Melanie Mitchell has included a weekly "Guest Spot" in which she discusses specific aspects of complex systems with other academics who have different perspective because of their varied backgrounds - biology, evolution, computer science and so on.
The latest in the series, with Cris Moore, a resident professor at the Santa Fe Institute whose background is in theoretical physics was particularly engaging - or is that just a recency effect.
Given this is the first run of the course it has experienced some problems. Originally scheduled as an 11-week course it has extended its schedule over 15 weeks - but this has the advantage that students have been able to join in part way through without facing impossible time pressure - in fact you can still join today and complete it in time to earn a certificate, for which you earn 50% of grade from 10 homework assignments and 50% from a Final Exam that must be completed in the period May 10-24. And if you don't want a certificate you don't even have to enroll. The lectures and course materials are freely accessible online.
Perhaps the biggest drawback on joining at the beginning was that the Forum was only established a month into the course and has only recently added the ability to create a profile. Not having it available from the outset lost some of the impetus and to bridge the gap groups formed on Facebook, Google+ and Reddit thus fragmenting the community,
In the email sent recently to participants asking for a donation Melanie told us that subject to funding, Introduction to Complexity will run again in the Fall of 2013 and that a further course is planned for January 2014 and there is the prospect of additional courses.
She also divulged:
The cost for creating and running a new online course is over $30,000, including faculty and teaching assistant time, equipment and software, web programming and maintenance, among other costs. Our first course was funded by a grant from the John Templeton Foundation, but the future of SFI's online course program will rely at least partially on donations from participants.
$30,000 doesn't seem to be a lot given how much time and effort has gone into the course - a custom built website, generating not only course content and lecture slides but also scores of NetLogo models, the bandwidth required to cater for thousands of students.
Students are being asked to donate $20 (or $10 if they agree full-time students) and it's entirely voluntary in that course participation does not depend on making a contribution.
But should donation be restricted just to students?
Complex systems are what the real world is comprised of and are characteristic of the sort of tough problems that actually occur. Educating people to understand something about complex systems and inspiring some of them to go further seems a very worthwhile cause.
More Information
Related Articles
Free Online Computer Science Courses Starting February
April's Crop of Computer MOOCs
To be informed about new articles on I Programmer, install the I Programmer Toolbar, subscribe to the RSS feed, follow us on, Twitter, Facebook, Google+ or Linkedin, or sign up for our weekly newsletter.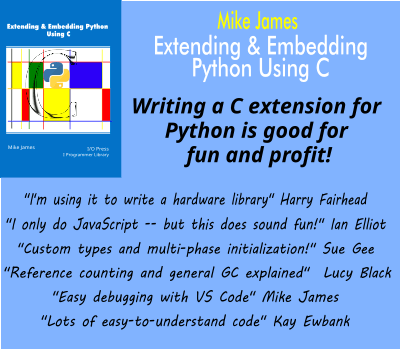 Comments
or email your comment to: comments@i-programmer.info
---
Amazon Working On Olympus LLM
24/11/2023
According to Reuters, Amazon is working on a large language model (LLM), codenamed "Olympus". With, reportedly, 2 trillion parameters, it is twice the size of OpenAI's GPT-4 model.
---
Microsoft's Generative AI for Beginners
21/11/2023
A free, self-paced online course about Generative AI is on offer from Microsoft's Azure Cloud Advocates. It's a 12-lesson curriculum targeted at complete novices to LLMs.
More News
Last Updated ( Wednesday, 10 April 2013 )