Data Mining Specialization Starts Today
Written by Sue Gee
Monday, 09 February 2015
A set of five courses leading to a Specialization Certificate in Data Mining gets underway today on the Cousera Platform. If you want the official piece of paper it will cost just $210 plus 6 months of effort.
Disclosure: When you make a purchase having followed a link to Coursera from this article, we may earn an affiliate commission.

Coursera introduced Specializations a year ago.
They all have a similar format - a series of short courses targeted at a specific subject area plus a Capstone project which participants undertake shortly after studying all of them in which they apply what they have learned.
Among the first to be available were Mobile Cloud Computing with Android :Fundamentals of Computing and Data Science and all of these are restarting this month and so is a new set of courses - Data Mining offered by the University of Illinois at Urbana-Champaign.
This Specialization sets out to teach data mining techniques for both structured data which conform to a clearly defined schema, and unstructured data which exist in the form of natural language text. It consists of five courses, plus of course the Capstone project.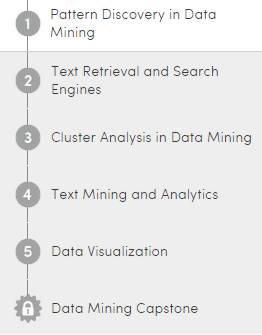 Each of the courses are 4 weeks in length. The first of them begins on February 9th and once it's over there's a spare week before the next one. Its Capstone, which for this specialization will be a choice of projects proposed by its professors, is to be completed over 6 weeks starting on August 31st. Prerequisites for participation are being able to program in multiple programming languages and basic knowledge of probability and statistics.
Students who successfully complete it will achieve the following:
Understand the basic concepts and principles in data mining and visualization


Learn commonly used algorithms for mining both structured and unstructured (text) data


Understand how to handle a large amount of text data with search engines
Gain experience applying some of the algorithms to solve real world data mining problems
It is possible to enroll on the individual courses for free but only those on the Signature Track are eligible to do the Capstone Project and to gain a certificate at the end. As well as paying a fee of $35 for each course, if you enroll on the signature track you need to provide a photo ID and use a webcam during the course.
One of the justifications for the paid-for signature track was that students on it have a higher completion rate. There are two payment options for Specialization. If you pay the full amount for the entire specialization ($210 in this case) up front you can have unlimited retries for all its courses for two years. If you pay on a course-by-course basis you can get one second shot for each course. Coursera offers financial aid to students with demonstrated economic need.
Data Mining is a growth area as far as computer science careers are concerned so it is good to see in added it to the range of subjects for Coursera Specializations.
---
Liberica Joins The Java CRaC Train
04/12/2023
CRaC is a novel technique that makes the JVM faster to start.
Liberica's JDK build has just added support for it. Here are the details.
---
GitHub Sees Exponential Rise In AI
15/11/2023
Developers are flocking to AI creating an explosion of generative AI activity in open source. The 11th annual Octoverse report, unveiled at last week's GitHub Universe event recorded 65K public g [ ... ]
More News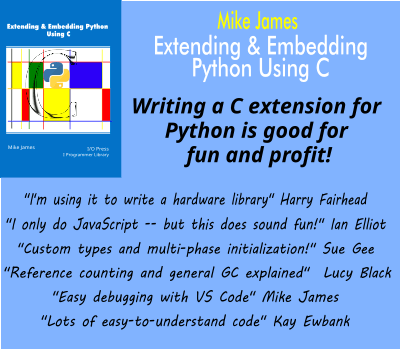 Comments
or email your comment to: comments@i-programmer.info
Last Updated ( Thursday, 21 November 2019 )