Intel Drone Show That Never Happened
Written by David Conrad
Sunday, 11 February 2018
A spectacular drone display planned for the opening ceremony of the 2018 Winter Olympics in Pyeongchang, South Korea had to be called off due to safety concerns. It became fake news as many outlets ran the advance publicity supplied by Intel.
.
The video footage that shows what Intel intended to deliver live to delight the assembled athletes and the audience at the opening ceremony of the XXIII Olympic Winter Games comes from a pre-recording made in Pyeongchang in December. It involved 1,218 Intel Shooting Star drones flying in sync to create appropriate imagery - a dove of peace, a giant snowboarder and the interlocking Olympic rings. The Intel logo at the end wasn't going to be included.
.
Referring to the way in which the way in which the plastic and foam quadcopters fly in sync, swooping and swirling along an animator's prescribed path, Anil Nanduri, general manager of Intel's drone group, said:
"it's in essence technology meeting art"
noting that Intel's Shooting Star drones are about a foot-long, weigh eight ounces, and can fly in formation for up to 20 minutes.
Commenting on the use of a pre-recorded display for TV audiences and those using streaming devices he explained:
"That's less of a cheat than an insurance policy; tiny drones can only handle so much abuse, and Pyeongchang is a cold and windy city."
Naduri also explained that modifications had been made to the drones in anticipation of windy conditions:
"When you have these multi-rotors, you're spinning these blades, it's all about how much lift and thrust they can get. You have blades spinning in different directions, and it's self-balancing. When you have high winds, you basically have to counter that, especially depending on the direction of the wind. You need more power."
After simulating various wind scenarios, the Intel team didn't physically change the shape of the Shooting Star propellers, but instead tweaked the design of the drones' rotor cages for a tolerance boost to help keep the craft stable in windier conditions.
Despite all the preparations and precautions the Olympic Committee had already requested a limit of 300 drones for the live show that was to take place at the end of the opening ceremony, but that too was scrapped at the last minute.
According to a statement from the Olympic organizing committee:
"During the Ceremony, POCOG made the decision to not go ahead with the show because there were too many spectators standing in the area where the live drone show was supposed to take place,"
Intel had intended to put on a live 300-drone show each evening of the Olympics for the day's medal ceremony. Let's hope conditions permit at least some of these displays.
Intel also has the satisfaction of a new entry in the Guinness Book of World Records. The 1,218-drone performance was recognized as setting the record for "most unmanned aerial vehicles airborne simultaneously."
More Information
Intel® Drones at The Olympic Games
Related Articles
Intel Wants To Replace Fireworks By Drones
Modern Fireworks - 100 Drones Break The Record
To be informed about new articles on I Programmer, sign up for our weekly newsletter, subscribe to the RSS feed and follow us on Twitter, Facebook or Linkedin.
---
Ruby 3.2 Adds WebAssembly Support
12/01/2023
Ruby 3.2 has been released with an initial port of WASI-based WebAssembly support and production-ready YJIT.
---
WiFi Signals Can Reveal What You Are Doing
29/01/2023
We are used to the idea that AI is spying on us - it collects data on our behaviour and our desires. In this research, however, AI is intended to mitigate issues of privacy in human sensing.
More News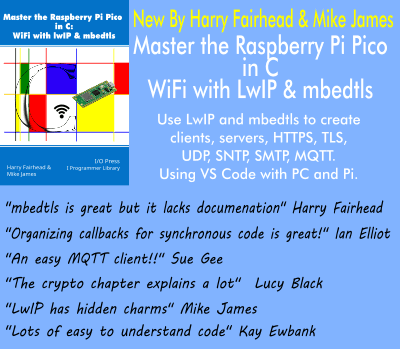 Comments
or email your comment to: comments@i-programmer.info
Last Updated ( Saturday, 22 June 2019 )