New DARPA Challenge Takes Autonomous Driving Off Road
Friday, 28 January 2022
Three teams are preparing to take part in a DARPA program that is focused on advancing off-road autonomy of combat vehicles. The idea is to test the limit of the vehicles' mechanical systems at high speed and over rough terrain.
We have DARPA to thank for kickstarting the self-driving car initiative that aims to make the world a safer place but of course DARPA's main interest regarding autonomous vehicles has to be for a combat scenario. Its latest program is RACER - Robotic Autonomy in Complex Environments with Resiliency - the goal of which is:
to develop and demonstrate new autonomy technologies that enable ground combat vehicles to maneuver in unstructured, off-road terrain at speeds that are no longer limited by the autonomy software or processing time, but only by considerations of sensor limitations, vehicle mechanical limits, and safety.
Three teams, from Carnegie Mellon University, NASA JPL, and the University of Washington, have been selected to participate in off-road tests to discover what is possible in terms of speed and resiliency. They will be competing in a series of field experiments in terrain that can only be described as "challenging".
Each team will be provided with RACER Fleet Vehicles (RVFs) vehicles by DARPA, each of which will have the same sensors, the same compute, and the same ROS-based software infrastructure, because DARPA wants to emphasize the development of autonomy software and algorithms.
Phase 1 is planned to start in March and will use off-road buggies that they were issued with last November. These RVFs include 360 degree range and image sensing such as multiple LIDARs, stereo camera pairs, color and infrared imaging cameras, RADAR, event sensors, and inertial measurement sensing.
When the program enters Phase 2 the vehicles will be changed. Rather than a light-weight Polaris, the teams will issued with the US Army's Autonomous Platform Demonstrator (APD). This is a six-wheeled hybrid-electric vehicle that was designed from the ground up to be unmanned. Weighing in at nearly 10 tonnes, it can reach speeds of 50 miles per hour, climb a 1-meter step, manage a slope of 60 percent, and turn in place.
According to DARPA, going forward:
The plan is to evolve in speed, scale, and mobility beyond the RFVs, as well as add a research track exploring tactics-based derivation of the new platforms.
Given how slow progress was in the first DARPA autonomous driving challenge don't expect an instant solution. At least there are no problems with lane detection or traffic lights...
More Information
Related Articles
DARPA's AI Next Campaign - $2 Billion!
DARPA Launches $3 Million Subterranean Challenge
AI Beats Human Pilot In DARPA Dogfight
Darpa Robotics Challenge Grows
Robot Fear Of Falling - South Koreans Win DARPA Robotics Challenge
Google Refuses DARPA Money But Still In Competition
Selling The DARPA Robotics Challenge
DARPA Funds Big Code Database Project
DARPA Cyber Grand Challenge AI Will Prevail
DARPA Competition For The Intelligent Defensive Computer
To be informed about new articles on I Programmer, sign up for our weekly newsletter, subscribe to the RSS feed and follow us on Twitter, Facebook or Linkedin.
---
F# 8 Makes Code More Uniform And Performant
23/11/2023
Microsoft has released the latest version of F#, with changes the team says makes F# programs simpler, more uniform and more performant. The new version also has faster project compilation and upgrade [ ... ]
---
Leporello.js - The Next Gen JavaScript IDE
14/11/2023
Leporello.js is an interactive functional programming IDE for JavaScript with debugging superpowers. Let's look at what makes it different from traditional IDEs.
More News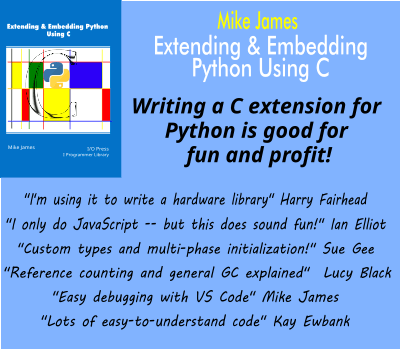 Comments
or email your comment to: comments@i-programmer.info
Last Updated ( Friday, 28 January 2022 )