Written by Lucy Black
Sunday, 06 March 2022
There is no doubt that we have come on a long way since the first difficult to watch bipedal walkers, but even quadrupeds have their problems. How do you control four limbs on a slippy surface - watch this video and find out.
You have to admit that the videos of any quadruped walking are impressive and more so because you aren't distracted by worrying about whether or not the robot in question is about to fall over. With four legs stability is almost certain - but not when one or more of the legs starts to slip. You might think that it is enough to just work out how to move the legs to do things like walk, trot, run and cope with obstacles, but the team at the Robotics and Artificial Intelligence Lab in the department of Mechanical Engineering, KAIST, South Korea, have taken this to the next level. How do you control four legs when some or all of them are slipping? Without some effort the result is all too predictable:
Poor thing!
However, with a neural network in control of the limbs and sufficient feedback used to implement reinforcement learning, you can make a quadruped cope as well as a biological system - well I think it can.
The system was trained using a simulator and then the results tried out in the real world with a real robot, a Mini Cheetah.
Take a look at the video to see how well it worked. Make sure you see the "fail" at 1:00 and the "skid stop" at 1:14
There is something really "biological" about the way the robot attempts to keep going on a slippery surface at around 1:22 - pay attention to the slow mo.
The paper will be published in IEEE Robotics And Automation Letters, but you can read it on ArXiv. The conclusion states:
"To the best of our knowledge, our record is the fastest reported legged locomotion using reinforcement learning. The robot is also able to stably run on a slippery plate even under foot slippages. Although foot slippages often compromise the quality of the state estimation, the concurrently trained policy is robust against such issues."
The achievement is as much in the methodology that the result prove works.
More Information
Concurrent Training of a Control Policy and a State Estimator for Dynamic and Robust Legged Locomotion
Gwanghyeon Ji, Juhyeok Mun, Hyeongjun Kim, Jemin Hwangbo
Related Articles
What Do You Call A Collection Of Mini Cheetahs?
MIT's Cheetah Robots Exhibit Agility
A Robot Finally Learns To Walk
Robot Fear Of Falling - South Koreans Win DARPA Robotics Challenge
To be informed about new articles on I Programmer, sign up for our weekly newsletter, subscribe to the RSS feed and follow us on Twitter, Facebook or Linkedin.
---
Advent Of Code 2023 Unlocked
01/12/2023
December 1st is the day on which, each year, Eric Wastl opens a very special advent calendar. You don't get rewarded with chocolates in the Advent of Code - instead it's stars for solving coding puzzl [ ... ]
---
AI Ready - Certification From Amazon
29/11/2023
Amazon aims to provide free AI skills training to 2 million people by 2025 with its new 'AI Ready' commitment. Building on its existing scholarship program with Udacity, next year Amazon is [ ... ]
More News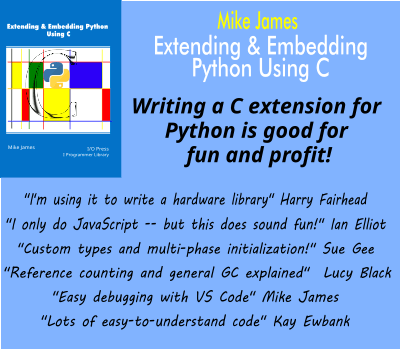 Comments
or email your comment to: comments@i-programmer.info
Last Updated ( Sunday, 06 March 2022 )