The Snake Robot Arm Gets Everywhere
Written by Harry Fairhead
Sunday, 21 December 2014
To be honest - this robot makes the cut because watching it is hypnotic. It moves like something out of a science fiction movie and is very impressive. But be warned, if you don't like wiggly things or the Martian probes from War Of The Worlds, look away now.
The sad part is that it this industrial robot, the Series 2 X125 System from OCRobotics, is probably destined for mundane jobs such as clearing out pipes and similar "tube-y" problems. It isn't a completely flexible tube, but a set of short stiff tubes connected by actuators. The amazing part of the design is that the actuators are in the base of the arm and they move the joins using cables. These are capable of remarkably accurate positioning allowing tools to be delivered to exactly the right spot. Take a look:
The key part of the movement of the robot arm is the "nose-following" algorithm. To put it simply the rest of the body follows the nose as it moves forward. What this means is that if the nose misses and obstacle the rest of the body will also miss the obstacle. Clearly this is how the robot arm has to move if it is to make progress down a pipe or though a confined space.
The arm is sown on a "rail and rotate" carrier but it can be fitted to a standard robot arm or onto a small vehicle making it possible for it to reach further.
The Series 2 X125 System is designed to be used in situations such as nuclear reactors and chemical plants. It can carry all sorts of tools ranging from water hoses to cutting torches.
If you would like to see more about how it works and the sorts of things that it can be used for then check out the next video, but notice that this is of an earlier version of the robot:
There is also a simulator you can download and try out.
It also clear that the X125 has a future in any sci-fi film that wants to spook its audience more than usual.
---
The New Raspberry Pi Pico Breaks The Mold
21/01/2021
The Raspberry Pi Pico is a daring venture for the Raspberry Pi Foundation in more ways than one. What exactly is it all about?
---
Drones For Hogmanay
01/01/2021
No not bagpipe drones - the flying kind. Just in case you don't know, Hogmanay is how Scots welcome in the New Year. This is the first time I've seen a drone display that beats fireworks.
More News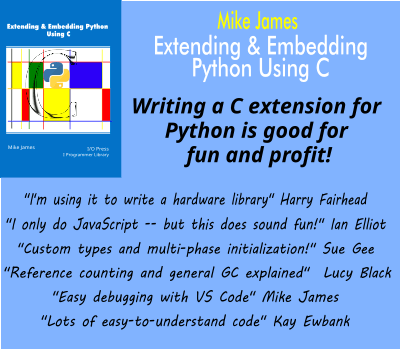 Comments
or email your comment to: comments@i-programmer.info
Last Updated ( Sunday, 21 December 2014 )