Written by Lucy Black
Sunday, 21 June 2015
SoftBank's friendly humanoid robot finally went on sale in Japan yesterday and the first batch of 1000 Peppers sold out in under a minute.
Pepper, the robot designed by Aldelbaran but now being developed and marketed by the Japanese SoftBank Corporation, is just 48 inches tall (121 centimeters) and weighs 29 kilos. Although not having a human-like face it talks with a childlike voice. It has hands but moves using three omni-directional wheels. It cannot do household chores but rather is intended to became the member of a family who recognizes and responds to human emotions. Apps enable it to tell stories and entertain children.
As we reported back in February, SoftBank is selling the robot well below its build cost. The initial outlay of ¥198,000 Japanese yen equates to around $1,600 in US dollars (£1,000). Purchasers will also pay ¥14,800 a month to use SoftBank's cloud-based database and ¥9,800 per month for insurance, totalling $2,400 per annum in recurrent charges.
Pepper robots will also be available to hire as casual workers for ¥1,500 an hour performing tasks such as handing out packets of tissues, a promotional activity that is commonplace in Japan, and other meet and greet functions.
Earlier in the week Pepper was on stage with SoftBank CEO Masayoshi Son at its official launch, demonstrating its latest capability - its own emotions, which it displays via an emotion map on the tablet computer on its chest.
According to Masayoshi Son the more the robot communicates with humans the happier it gets, and this in turn unlcos more apps. Son also explained that as each Pepper robot will have different experiences it should also have different characteristics.
SoftBank Robotics plans to sell batches of 1000 per month in Japan and announced plans to sell it elsewhere in future with partners Alibaba Group of China and Foxconn of Taiwan, which each now have a 20 percent stake.
---
Chatbots Hallucinate - Word Of The Year
25/11/2023
The propensity of AI-powered chatbots to provide misinformation is referred to as "hallucinating" and is something that has come to popular attention - to such an extent that the verb "hallucinate" ha [ ... ]
---
The Pi 5 Breaks The Mold
29/11/2023
The Pi 5 is an exciting development bringing even more power for not much additional cost, but it also signals a bigger change in the Pi line-up, obscured by secretiveness.
More News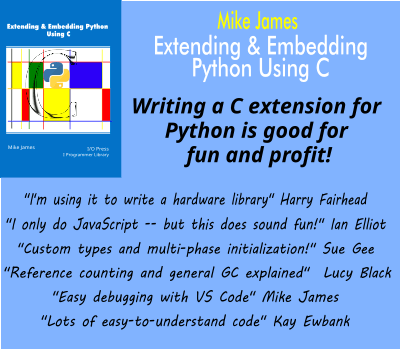 Comments
or email your comment to: comments@i-programmer.info
Last Updated ( Wednesday, 07 July 2021 )