Entering The Era Of Voice Power
Written by Lucy Black
Sunday, 30 December 2018
Voice assistants such as Alexa, Siri and Google Assistant, are changing the way people interact with computer devices. As they become more popular, they are getting better and smarter - and harder to ignore.
If you haven't yet embraced the idea of voice search, these statistics from SEO Tribunal, who have created an infographic with the title 106 Quick and Fascinating Voice Search Facts & Stats, should convince you that you need to do so soon:
325 million people are already searching through the internet using voice search


20% of Google searches are done through voice search with 95% accuracy of answers


By 2020 50% of searches will be voice searches
It is tempting to think that Speech Technology is new - but this timeline, extracted from SEO Tribunal's infographic, reveals that it, and the AI that underpins voice search, has a long pedigree:

If you missed the introduction of Google Duplex, we reported on it in Google AI At I/O. In the future we will get used to the idea that the voice our restaurant reservations and our hotel bookings are robots and little by little we'll move away from our computers and even our smartphones/ While 50% of searches will b e done by voice in 2020 what is more remarkable is that 30% will be done without a screen. By that year, as this section of the infographic shows over 20 million Smart Speakers will be answering our questions. Already interacting with the Alexas, and to a lesser extent Google Homes and other smart speakers, means we are spending less time with radio, TV (for news, weather and sports coverage), and with our Smartphones, Tablets and Computers, as they take over in the areas of search, reminders and inter-person contact.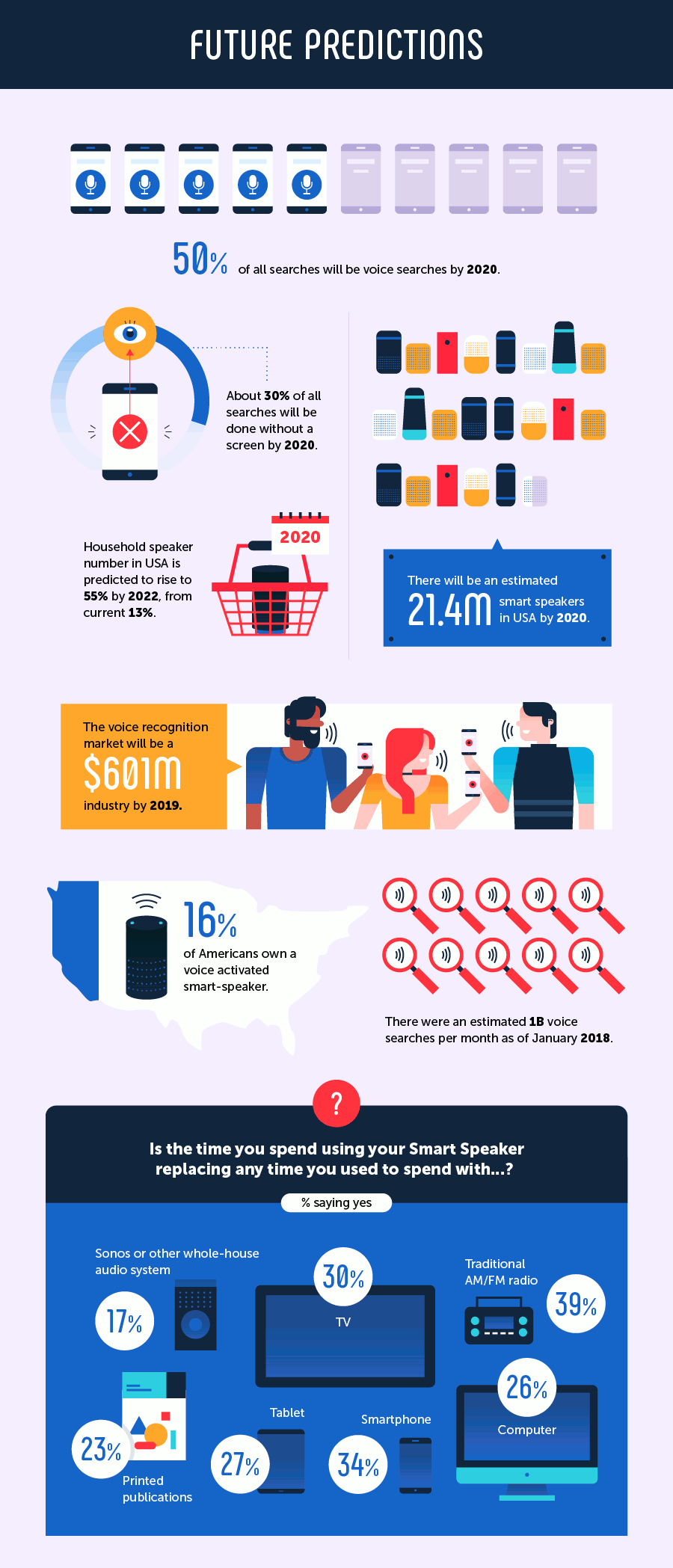 So as a website developer what do you need to do differently in order to thrive in the new era of Voice Power? For a start you need to optimize you website for voice search in order to avoid losing your share of the action.
Advice from the infographic includes:
Voice activated searches can be longer than 10 words, so natural languages keywords may be the next thing
Voice searches are more often in the form of a question so use keywords in question form
Using natural language matches with consumer sources to improve rankings
Optimize local search by understanding patterns and preferences in voice search
More Information
106 Quick and Fascinating Voice Search Facts & Stats (Infographic)
Related Articles
---
Google Resumes Transition To Manifest V3
17/11/2023
Google has resumed the planned deprecation of Manifest V2, giving notice to Chrome extension developers that Manifest V2 extensions will be phased out as early as June 2024 in the prestable versions - [ ... ]
---
Amazon Working On Olympus LLM
24/11/2023
According to Reuters, Amazon is working on a large language model (LLM), codenamed "Olympus". With, reportedly, 2 trillion parameters, it is twice the size of OpenAI's GPT-4 model.
More News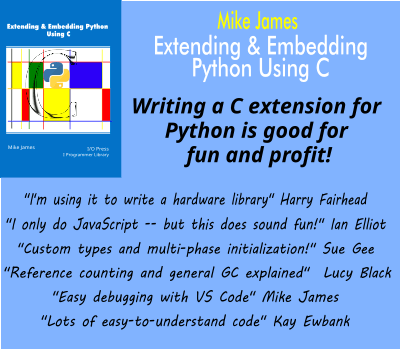 Comments
or email your comment to: comments@i-programmer.info
Last Updated ( Saturday, 05 January 2019 )