Pepper - Aldebaran's New Robot Designed To Be Your Friend
Written by Lucy Black
Thursday, 05 June 2014
Aldebaran, best known for the Nao humanoid robot, has created a new robot for mobile phone company SoftBank Mobile and its role in life is to live with humans as a companion.
If you were expecting a robot to do the chores this isn't quite what Pepper is all about. It is designed to interact with humans like a super sympathetic doll. It's a sort of toy designed to engage with your emotions. As the Aldebaran blurb says:
"At the risk of disappointing you, he doesn't clean, doesn't cook and doesn't have super powers... But he talks, can read your emotions, move and live autonomously."
Pepper is currently greeting customers in SoftBank stores and some time next year you should be able to buy one for less than $2000 which, if it happens, is very cheap for this sort of robot. Notice it doesn't have legs; it moves around on a wheeled base, so no stair climbing. But this does free up the software to worry about other more important matters, like how to interpret human emotions.
It has a microphone x4, two RGB sensors and a depth camera mounted in its head. It also has a gyro sensor and touch sensors in its hands plus sonar, laser and bump sensors in its base. It can connect to the Internet via WiFi and makes heavy use of a cloud computing facility to work out what it should do next. It can run for over 12 hours on battery.
Pepper weighs around 61 lbs (28 kg) and is almost 4 feet (120 cm);

17 anti-pinch articulations;

3 omnidirectional wheels;

14 hours of battery life;

A 3D camera to perceive his surroundings and human activity up to 3 metres.
It has voice recognition and synthesis and the cloud software helps it with emotion recognition via facial expression and voice tone analysis. It can also tell jokes (could this be "peppercorn" ?), dance and generally make a fool of itself.
Its abilities can be extended via apps and there is going to be an SDK. It is tempting to think that it might be possible to make Pepper more useful than just an slightly intelligent doll.
"Pepper's goal is to learn and grow step by step so that one day he can be your companion at home. Today, he's not perfect but he has been created to allow all developers and creatives to make him evolve!"
Somehow this is not how most of us imagined the robot revolution to get started.
Aldebaran also has a larger humanoid robot called Romeo in development that could be a lot more useful, but there is no new news on that front, so it looks as if Pepper is it for the moment.
---
Microsoft Launches SharePoint Embedded
30/11/2023
Microsoft has launched SharePoint Embedded, a new API-only cloud-based file and document management system that can be used by app developers to make use of the Microsoft 365 file and document storage [ ... ]
---
Chatbots Hallucinate - Word Of The Year
25/11/2023
The propensity of AI-powered chatbots to provide misinformation is referred to as "hallucinating" and is something that has come to popular attention - to such an extent that the verb "hallucinate" ha [ ... ]
More News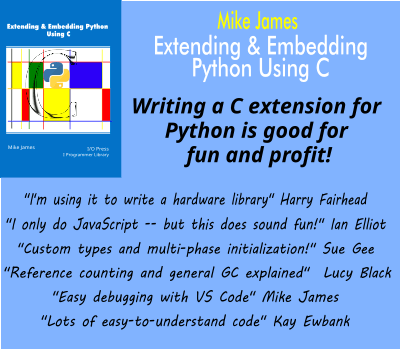 Comments
or email your comment to: comments@i-programmer.info
Last Updated ( Thursday, 05 June 2014 )