GoingNative 2012 - The Videos
Written by Mike James
Tuesday, 14 February 2012
If you missed the GoingNative 2012 conference then the good news is that it isn't too late. Microsoft has made available all of the sessions as videos. If you only have time to watch one, then make it the talk that opened the conference by the creator of C++, Bjarne Stroustrup.
Day One
Day 1 Keynote - Bjarne Stroustrup: C++11 Style

We know how to write bad code: litter our programs with casts, macros, pointers, naked new and deletes, and complicated control structures. Alternatively (or additionally), we could obscure every design decision in a mess of deeply nested abstractions using the latest object-oriented programming and...
Threads and Shared Variables in C++11 Hans Boehm

The C++11 standard introduces threads into the language, and carefully defines the meaning of variables shared between threads. The design is based on the idea that meaningful multithreaded programs should, by default, behave as though threads were executed in simple interleaved fashion....

STL11: Magic && Secrets Stephan T. Lavavej

The C++ Standard Library expanded and evolved massively between C++98/03 and C++11. It's easy to forget the magnitude of these changes, because they happened gradually and sometimes invisibly.

Variadic Templates are Funadic Andrei Alexandrescu

Variadic templates are arguably the most profound change in the core language brought about by C++11. Curiously, however, the C++ community still tiptoes carefully around them: variadic templates enjoyed less coverage than features such as "auto" or lambdas.

Interactive Panel: The Importance of Being Native
Herb Sutter, Bjarne Stroustrup, Andrei Alexandrescu, Stephan T. Lavavej,Hans Boehm
Day Two
All of the videos are interesting and the only questions are will there be a repeat next year and why exactly did Microsoft feel the need to throw such an event for C++?
Presumably the anwsers will be revealed in time, but without a doubt it is C++ that is on the rise at Microsoft and C# is starting to look like an orphan.
More Information
C++ Going Native Conference - The Details
C++ Going Native - Inside C+/CX design
C++ Going Native - a new monthly show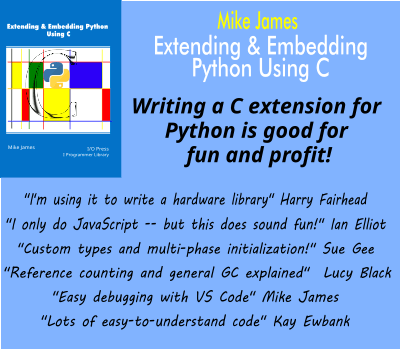 Comments
or email your comment to: comments@i-programmer.info
To be informed about new articles on I Programmer, subscribe to the RSS feed, follow us on Google+, Twitter, Linkedin or Facebook or sign up for our weekly newsletter.
---
Microsoft Launches Secure Future Initiative
16/11/2023
Microsoft has launched the Secure Future Initiative, a focus on improving security that includes software development, new identity protections, and faster responses to vulnerabilities.
---
.NET 8 Released
15/11/2023
.NET 8 has been generally released. This is the latest long term support (LTS) version that will be supported for the next three years. Microsoft says the new version delivers improvements to the perf [ ... ]
More News
Last Updated ( Tuesday, 14 February 2012 )