C++ Going Native - Inside C+/CX design
Written by Harry Fairhead
Friday, 04 November 2011
If you have been wondering what the thinking is behind the CX extensions to Microsoft's Visual C++, then we have a Q&A session video with Marian Luparu, a member of the design team.
CX are the extensions that have been added to C++ to allow it to work with WinRT. These extensions look a lot like the ones added to allow C++ to work with managed code, but don't get confused - they are different. They serve the same sort of purpose in that they create references to objects created in ways that are more complicated than heap objects.
Be warned, this video is an hour long and it is a bit slow to start. It also needs Silverlight.
If you can't see this video, try viewing it at Channel 9.
Relevant reading
C++ catches up in the next Visual Studio
C++ Going Native - a new monthly show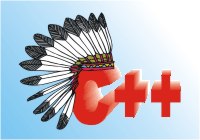 To be informed about new articles on I Programmer follow us on Twitter or Facebook or subscribe to our weekly newsletter.
---
Servo Rehomed With Linux Foundation
19/11/2020
Servo, the open source project initiated at Mozilla to create a high-performance browser engine designed for both application and embedded use, is joining the Linux Foundation.
---
IBM Announces Code Spot Challenge For Wildfires
13/11/2020
IBM has announced the Code Spot Challenge on Wildfires. The objective will be to forecast wildfires in Australia during the month of February 2021, with the aim of improving and gaining better underst [ ... ]
More News
Last Updated ( Friday, 04 November 2011 )