Microsoft HoloLens For A Mixed Reality Future
Written by Alex Armstrong
Wednesday, 06 May 2015
The star of the show at Build was Microsoft HoloLens, which promises us a future in which the virtual and the real are blended thanks to "holographic computing".
Microsoft originally showed us the HoloLens back in January. In our report on it, Microsoft's HoloLens - Not Holographic But Interesting, Mike James pointed out:
The HoloLens has been repeatedly referred to as being holographic. Microsoft has even called its built-in processor a holographic processor. So the very first thing to say is that this is not a holographic display and it has nothing at all to do with holography.
[Instead] it is an augmented reality (AR) headset that ... projects a stereo pair of images, one to each eye, just like a virtual reality headset. The difference is that the visor is transparent and you can see the 3D generated image embedded into the natural, real world, view.
Now at Build 2015 we have more details of the hardware, how it can be programmed from Windows 10 and plenty of demos of how it can be used.
It is well worth watching the whole of Alex Kipman's Build 2015 presentation but if you don't have half an hour to devote to it here's a quick run down.
First we see Darren who has used HoloLens to convert his apartment into a mixed reality environment in which various apps become projected objects and finger taps control floating menus.
As Kipman puts it:
"Holographic computing can seamlessly connect the digital world with real life. This mixed reality grants us permission to reinvent productivity by creating experiences not possible on any other device or any other platform."
So far Microsoft has been working with a select few partners and a demo from the construction industry architectural firm Trimble showed Hololens bringing 3D models to life.
The educational potential was then showcased with an anatomy demonstration in which a human body was projected in the room and split into copies showing layers of bones, muscles and nerves. So in the future student doctors will work with augmented reality in place of cadavers.
As Kipman pointed out to the audience:
With Windows 10, holograms are universal Windows apps and all universal Windows apps can be made to work on Windows holographic.
He told developers:
with holograms you have a new canvas to express your creativity
and the demo he use to illustrate this came from Raspberry Pi and introduced B-15 a three-wheeled robot that took on a delightful personality when viewed with the HoloLens, see the segment starting around 19 minutes to see how simply this transformation is achieved.
A segment in the video starting around 15minutes is a exploration of the hardware - an untethered computing device. At the end of it you can't help but be impressed and at the same time mystified. This is a combination of camera, projection techniques and a lot of computing power. How does it do it? This is something Microsoft is taking pains not to reveal and when it let devs and journalists get a hand-on experience they were stripped of their phones, cameras and smart watches.
As a result of their opportunity to try HoloLens for themselves devs appeared to be enthusiastic about its ease of use and the opportunities it opens up. Some journos complained about its narrow field of view. This could just be a backlash to the initial hype.
Let's hope that, unlike Google Glass, this is a device, and an SDK, that quickly makes it to the stage of testing and use.
More Information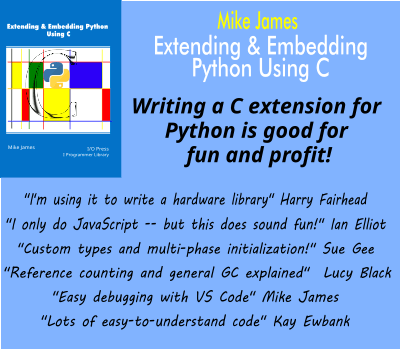 Comments
or email your comment to: comments@i-programmer.info
Last Updated ( Monday, 08 March 2021 )