See Invisible Motion, Hear Silent Sounds Cool? Creepy?
Written by Harry Fairhead
Wednesday, 24 December 2014
Computational photography provides all sorts of clever tricks but how many of them are actually useful? In this TED talk Michael Rubinstein explains the "motion microscope" which is, perhaps, really useful.
The idea of using computational photography to produce supervision is obviously a good one - think superhero. You can take a simple video image and using image processing you can magnify the color changes so that you can see the pulse changing the color of a human's face.
Moving from color magnification to motion magnification, the range of things that you can see increases. You get a view of the world which is strange and new - just like the effect of the optical microscope magnifying the unseen world of the very tiny. Turn the motion magnifier onto a sleeping baby and its breathing becomes exaggerated. Look at something producing sound and you can see it move. This is fun, but - and this is slightly more sinister - you can also extract the sound from the motion. So we now have the ability to find out what people are saying without planting microphones. All you need to do is measure the movement of plants, or some other object in the same room, and you can hear what people are saying.
Watch the video and then read about how it works:
Researchers at MIT CSAIL and Quanta Research Cambridge, MA have applied very fundamental image processing techniques - spatial decomposition and temporal filtering - to standard video to show details that would normally require expensive special hardware to see.
The filter enhances color variations as well as true physical movement and can reveal features that are normally below the noise level of the video and human perceptual system combined. The amazing part of the story is that the techniques used are standard filtering algorithms that could have been applied to this problem years ago.
If you are interested in trying it out then you can download the software and discover if you can see something that would otherwise be invisible - including what people might be saying and not want you to hear.
---
Copilot X Star Of Show on Build Day 1
24/05/2023
What do you get if you combine GitHub Copilot with ChatGPT? The answer is Copilot X which is set to revolutionize how we build apps. GitHub CEO Thomas Dohmke showcased it on the opening day of Build a [ ... ]
---
AWS Lambda Adopts Java 17
15/05/2023
AWS Lambda functions can now use all the new and useful language features as well as performance improvements introduced in Java 17 as part of the Amazon Corretto JDK implementation.
More News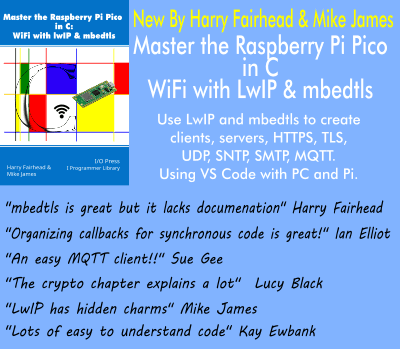 Comments
or email your comment to: comments@i-programmer.info
Last Updated ( Wednesday, 24 December 2014 )