Microsoft Research Updates Image Composition Editor
Written by David Conrad
Monday, 09 February 2015
Microsoft Research does some interesting work in computational photography and has just released a new version of Image Composition Editor, a tool that can stitch photos together in amazing ways.
Version 1 of the Image Composition Editor was released back in 2008 and became a very popular way of stitching multiple images together to create a single panorama. Version 2 is now available with some interesting new features.
The main new feature is autocompletion. One of the problems of putting photos together to make one big picture is that after the images have been transformed to make them fit there are often missing pieces of the jigsaw. Previously your only choice was to crop the image to create a full rectangle with no missing sections - what a waste of pixels. Now the program will use parts of the image to fill in the missing sections.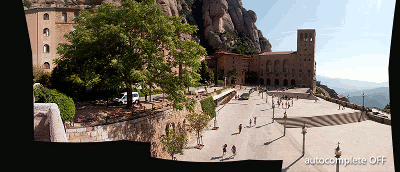 Of course how effective this is depends very much on the image, but it is worth trying as without the infill you would have to crop anyway. At the moment there is no indication of the algorithm used for the in-painting.
A second big feature is the ability to use stereo projection to wrap a 360 degree panorama around a sphere.
You can see the more creative ways that you can use the program in the following video:
Other new features include:
Redesigned user interface – ICE has a new look that makes all the features more understandable and easier to use.


Improved workflow – ICE now guides you through the steps required to make a great panorama. And you can back up a step to change settings, then see the effects of those changes without having to start over from scratch.


Full-resolution preview – Panorama previews are no longer limited by your screen resolution. ICE now allows you to zoom in to see every detail of your stitched panorama, no matter how big, before you export.


Accelerated stitching on multiple CPU cores.


Ability to publish, view, and share panoramas on the Photosynth website.


Support for "structured panoramas" — panoramas consisting of hundreds of photos taken in a rectangular grid of rows and columns (usually by a robotic device like the GigaPan tripod heads).


No image size limitation — stitch gigapixel panoramas.


Support for input images with 8 or 16 bits per component.


Ability to read raw images using WIC codecs.


Automatic exposure blending.


Choice of planar, cylindrical, stereographic, orthographic, Mercator, or spherical projection.


Orientation tool for adjusting panorama rotation.


Automatic cropping to maximum image area.


Native support for 64-bit operating systems.


Wide range of output formats, including JPEG, JPEG XR, Photoshop, TIFF, BMP, PNG, and Silverlight Deep Zoom.


---
.NET Aspire Now In Preview
28/11/2023
Microsoft has previewed .NET Aspire, which they describe as stack for building observable, production-ready cloud-native applications. Aspire is included as part of .NET 8.
---
Azure CosmosDB for PostgreSQL Adopts Version 16
20/11/2023
Shortly after version 16 of PostgreSQL was released,
CosmosDB follows suit adopting the new version applicable to production workloads.
More News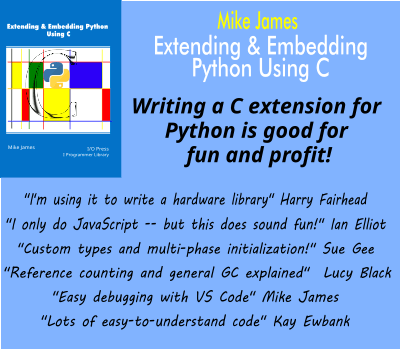 Comments
or email your comment to: comments@i-programmer.info
Last Updated ( Saturday, 16 May 2015 )