Winners Of Android Developer Challenge
Written by Lucy Black
Wednesday, 24 June 2020
Google has announced the ten winners of the Helpful Innovation Android Develop Challenge in which developers were asked to incorporate Machine Learning, specifically TensorFlow Lite and ML Kit, into their apps.
This challenge was launched at the Android Developer Summit in November 2019 with developers being asked to suggest innovate apps that took advantage of on-device machine learning.
In the blog post announcing the winners, Jacob Lehrbaum, Director of Developer Relations, Android reported:
We received hundreds of creative projects, and at the end of last year, picked 10 winners who each combined a strong idea and a thirst to bring it to life. Since then, we've been working with those winners to help turn their ideas into reality.
In the video announcing the outcome of #AndroidDevChallenge, Stephanie Cuthbertson, Director, Android explains its rationale:
Helpful innovation is a mission and a huge focus for Google and is really about technology which meets users where you are, which helps you in what you want to get done everyday.
According Hoi Lam, Developer Advocate, ML and Android, #AndroidDevChallege connected developers from across the world who had proposed cutting-edge solutions that utilize on-device machine learning with the various domain experts within Google in order to turn their ideas into reality using tools like MLKit and TensorFlowLite.
The list below (in alphabetical order) gives an outline of each of the 10 winning apps. Although some of them are still at an early stage, they are all available for download so you can try them out for yourself:
For me, Stila is the standout app for its use of ML Kit to identify stress. Here its creator Yingdin Wing showcases it:
According to Lehrbaum for most of the winners of the Android Developer Challenge, this was their first foray into machine learning and he goes on to outline two key offerings from Google, which bring on-device machine learning into reach for millions of developers around the world and how they were used by some of the winning apps:
ML Kit brings Google's on-device machine learning technologies to mobile app developers, so they can build customized and interactive experiences into their apps. This includes tools such as language translation, text recognition, object detection and more. Eskke, for instance, uses offline text recognition and barcode scanning from ML Kit so users can scan the QR code at a mobile money kiosk and quickly withdraw money. And MixPose uses ML Kit's forthcoming Pose detection API to detect each user's yoga positions and movements, so teachers can provide feedback.
The other Google resource that many of the Android Dev Challenge winners used was TensorFlow Lite. This powerful machine learning framework can help run machine learning models on Android, iOS and IoT devices that would never normally be able to support them. Its set of tools can be used for all kinds of powerful neural network-related applications, from image detection to speech recognition, bringing the latest cutting-edge technology to the devices we carry around with us wherever we go. Trashly, for instance, uses a custom TensorFlow Lite model to report if an object is recyclable and how to recycle it.
Lehrbaum concludes the announcement of the winners with:
Helpful innovation, such as the 10 winning apps in the Android Developer Challenge, has the potential to change the way we access, use, and interpret information, making it available when we need it, where we need it most. By working with these developers focused on helpful innovation, we hope to inspire the next wave of developers to unlock what's possible with this new technology.
More Information
Announcing the winners of the #AndroidDevChallenge, powered by on-device machine learning
Related Articles
TensorFlow 1.5 Includes Mobile Version
To be informed about new articles on I Programmer, sign up for our weekly newsletter, subscribe to the RSS feed and follow us on Twitter, Facebook or Linkedin.
---
GameMaker Free For Non-Commercial Use
30/11/2023
GameMaker, for creating 2D platform games and now part of the Opera family, has made a change to its prices and terms and it is good news. GameMaker is now free for non-commercial purposes on all [ ... ]
---
PhpStorm Updated For PHP 8.3
21/11/2023
The latest version of PhpStorm, the IDE for PHP and web development from JetBrains, has been updated to support the new features of PHP 8.3, due to be released later this week.
More News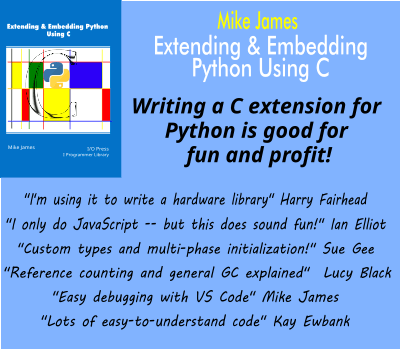 Comments
or email your comment to: comments@i-programmer.info
Last Updated ( Wednesday, 24 June 2020 )