Google Android Developer Certification Exams Underway
Written by Sue Gee
Monday, 18 July 2016
Last week Google announced its Associate Android Developer Certification and online exams for this job-oriented credential, intended to help candidates to get an entry-level Android developer jobs, were immediately available on the Udacity platform.
In this exam you are given 48 hours in which to prove your proficiency as an entry-level Android developer. You have to demonstrate skills in the following areas:
Testing and Debugging

Application User Interface (UI) and User Experience (UX)

Fundamental Application Components

Persistent Data Storage

Enhanced System Integration
The exam consists of a coding project which is "graded by Android experts" and requires you to use the latest version of Android Studio and an exit interview. It appears to be fully booked for the rest of July with a Wait List throughout August. If you sign up to reserve a timeslot you'll be notified of a date a few days in advance and will then need to pay and go through an identity verification process prior to getting the exam materials.
The certification was announced in India where it is priced at 6,500 Rupees (around $100). It forms part of Google's drive to train 2 million Indian Android developers by 2018, in which training will be delivered by Universities as well as through Google's existing courses which are already available on the Udacity platform, both for free and as part of two Nanodegrees at beginner and intermediate level.
Launching the expanded Android training and certification program in New Delhi, Caeser Sengupta, VP, Product Management at Google, said:
"India is expected to have the largest developer population globally, overtaking the US, by 2018, with four million developers. But today only 25 per cent of developers are building for mobile. By building a world class curriculum and making it easily accessible to millions of students and developers in India, we want to contribute to the Skill India initiative and help make India the global leader in mobile app development."
Peter Lubbers, Google's head of developer training added:
"We are hoping to get in about 2,000 different universities, training about 4,000 faculty to reach in excess of 250,000 students in these universities every year".
While Google's program is larger in terms of numbers, Apple also has plans to expand opportunities for Indian developers with its CEO Tim announcing on a visit in May that Apple it would open a development accelerator in Bangalore to provide specialized support to iOS app developers.
---
Angular 16 Improves Reactivity
18/05/2023
Angular 16 has been released in what the developers say is the biggest release since its original rollout. The team says there are large leaps in reactivity, server-side rendering, and tooling
---
Bloomberg Supports FOSS With Funding
26/05/2023
Having realized that the open source community is what makes the web work, Bloomberg, a major player in the global financial markets as well as a major source of financial news and analysis, has pledg [ ... ]
More News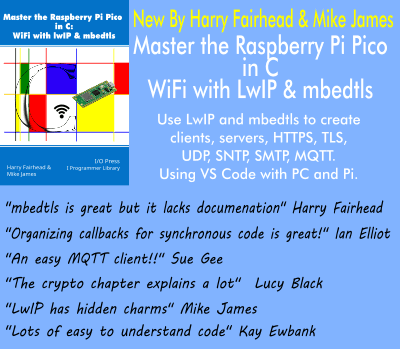 Comments
or email your comment to: comments@i-programmer.info
Last Updated ( Monday, 18 July 2016 )