Google Introduces Manual Review For Apps
Written by Lucy Black
Wednesday, 18 March 2015
Google is introducing an age-based rating system for apps and games on Google Play and has revealed that a manual review process for apps has already been introduced. Is this good for developers?
Both of these updates are intended to improve the app catalog and provide better protection for users, while at the same time improving the experience for developers.
The new app review process by "a team of experts" began "several months ago" according to Eunice Kim's post on the Android Developers Blog.
Apps and updates submitted to Google Play are checked for violations of its developer policies and feedback is given to devs about specific issues they need to fix.
The fact that it has gone unannounced and unnoticed until now suggests that cannot have had too negative an impact on devs, Indeed, comments on Google + suggest that having humans involved in the process is welcomed as it gives devs whose apps are rejected the opportunity of discussing the reviewer's reasons.
See Fear And Loathing In The App Store 4 - When Apps Vanish for an account of the frustration that can be experienced when devs attempt to appeal against an automated procedure.
Of course having the vagaries of a human involved in the checking process might well worry many programmers that they might encounter a checker who really hasn't got a clue and hence rejects their brilliant app erroneously. Put simply people aren't are reliable as algorithms.
Compared to Apple's lengthy review process that can take weeks to complete, Google claims to approve apps within hours and, by catching policy offenders earlier in the process than previously when apps that were already published could be rejected and removed without warning, has removed a source of friction.
The new rating system means that in future apps in Google Play will have age categories prominently displayed. Because different countries have different ideas about what content is appropriate for kids, teens and adults, Google's system includes official ratings from the International Age Rating Coalition (IARC) and its participating bodies, including:
North America - Entertainment Software Rating Board (ESRB)
Europe - Pan-European Game Information (PEGI)
Australia - Australian Classification Board
Germany - Unterhaltungssoftware Selbstkontrolle (USK)
Brazil - Classificação Indicativa (ClassInd)
Territories not covered by a specific ratings authority will display an age-based, generic rating.
Starting now, devs can complete a single content rating questionnaire for each of their apps and games to receive ratings that comply with each of these classifications. Apps without a completed rating questionnaire will be marked as "Unrated" and may be blocked in certain territories or for specific users. Starting in May, all new apps and updates to existing apps will require a completed questionnaire before they can be published on Google Play.
Apple introduced market-specific age ratings in 2013 so Google's system can be considered a catch-up exercise. But as it makes it easier for end users across the globe to find age-appropriate content it seems a step towards improving Play's reputation.
Fear And Loathing In the App Store 6 - Apple's Reasons For Rejection
---
Visual Studio Code Adds More Audio Cues
07/11/2023
Visual Studio Code has been updated with the addition of more audio cues, and improvements to the Python extension.
---
Advent Of Code 2023 Unlocked
01/12/2023
December 1st is the day on which, each year, Eric Wastl opens a very special advent calendar. You don't get rewarded with chocolates in the Advent of Code - instead it's stars for solving coding puzzl [ ... ]
More News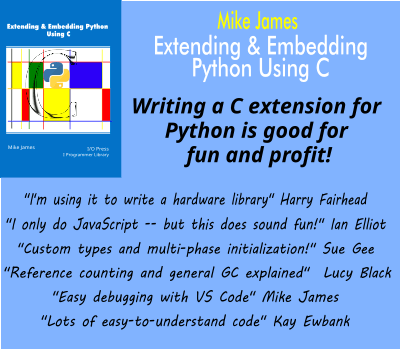 Comments
or email your comment to: comments@i-programmer.info
Last Updated ( Wednesday, 18 March 2015 )