Android On Chromebooks About To Happen?
Written by Lucy Black
Tuesday, 26 April 2016
A new message may start to appear on your Chromebook in the near future.It good news for Android devs as what it really means is Android on any desktop or notebook running the Chrome browser.
Haven't we heard this before?
Yes!
Google originally announced App Runtime for Chrome (ARC), a system that allowed Android apps to run under Chrome, back in September 2014. Initially this was used to port a handful of "top notch" apps to the Chromebook but in April 2015 the beta was opened up, see Google Android Apps On Chrome Is Open To Everyone, with a launch of App Runtime for Chrome Welder (ARC Welder).
This ADK uses a sandboxed Dalvik VM to run the Android code with Chrome acting as a host - either as a browser or as the Chrome OS. In his report on it, Mike James concluded:
Notice that this means that you can now run your Android Apps on Chrome and Chrome OS - that is within Chrome browser running under Windows or Max OS.
The wildcard is the idea that Android apps can now run on the desktop within a browser. For a very large class of apps this now makes the Android platform a way of delivering apps to Windows, Mac, ChromeOS and, of course Android.
So why hasn't there been a flood of Android apps ported to Chrome? The problem, it seems, was that the beta didn't work as advertised so all we saw was a chorus of complaints.
Now there is a hint in the Chromium source code that things may have changed - enough to mean that
Over a million apps and games now available on your Chromebook

This is further spelled out in this dialog box. It isn't yet live and the speculation is that Google may be announcing it at next month's Google I/O 2016. After all the idea that our app can be on every device running the Chrome browser - smartphones, tablets, notebooks, laptops and desktops - , it is huge news for Android devs.
It maybe Microsoft that coined the term universal apps, it seems to be Google that is actually making it happen.
---
Google Introduces Service Weaver Framework
14/03/2023
Google has introduced Service Weaver, an open source framework for building and deploying distributed applications. Service Weaver allows you to write your application as a modular monolith and deploy [ ... ]
---
Intel Releases Quantum SDK
06/03/2023
Intel has released a Quantum Software Development Kit (SDK) that is a simulation of a full quantum computer. The SDK can also interface with Intel's quantum hardware, including the Horse Ridge [ ... ]
More News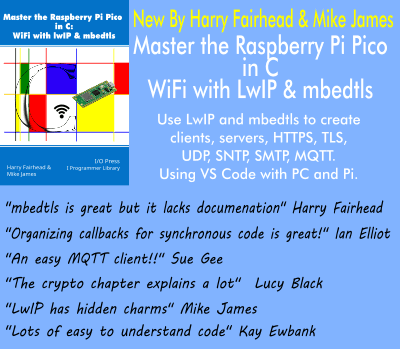 Comments
or email your comment to: comments@i-programmer.info
Last Updated ( Wednesday, 27 April 2016 )