LightGuide: Kinect Teaches Movement
Written by Harry Fairhead
Friday, 11 May 2012
The latest job for a Kinect is to teach you how to move. In principle, it could teach you how to play the cello, perform martial arts or dance. But my guess is that you still need talent.
There have been a number of Kinect-related announcements from Microsoft Research recently but LightGuide if perhaps the most innovative in terms of what you can use a Kinect for.
In most cases the body tracking that the Kinect provides is simply used to find out where the body parts are and react to this in an appropriate way, e.g. by moving a ball. In this case the body tracking is used to locate the body part and project a helpful symbol onto it that indicates how the body part should move to complete the task correctly.
For example, if you are learning how to bow a cello then LightGuide will project a symbol showing how you should move your hand to best complete the task. The same applies if you are trying to learn a martial art or dance.
The big problem for the research team was to find a set of symbols that could be easily understood in terms of which direction in 3D the hand or arm should move, watch the video to find out more:
This is another of those ideas that probably could be applied in situations that the research team hasn't thought of as yet. The whole idea of training for "muscle memory" is a fairly new subject area and this approach has a lot of potential.
There are some obvious problems to solve. For example, suppose you wanted to teach how to play the guitar or piano, then you would need to detect the location of individual fingers - something that the current Kinect would find difficult to do reliably. The same problem occurs in all sorts of similar situations - painting, sculpting and so on.
A second problem is being able to see the visual hints. For example, how do you indicate where a user should put their feet while learning to dance? Perhaps what is needed in these situations is some sort of localized feedback - say a wall projection showing actual feet and target feet positions.
Clearly there is a lot of scope for further work and it would make a really good project for the experimenter.
Related Articles
Kinect 3D Full Body "Hologram"
The Perfect Fit - thanks to Kinect-technology
Shake n Sense Makes Kinects Work Together!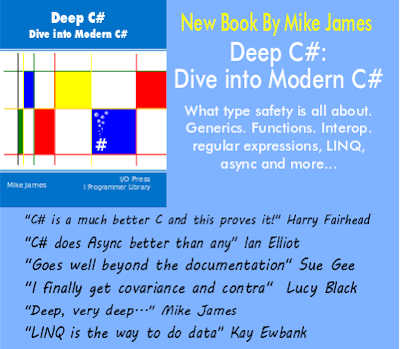 Comments
or email your comment to: comments@i-programmer.info
To be informed about new articles on I Programmer, subscribe to the RSS feed, follow us on Google+, Twitter, Linkedin or Facebook or sign up for our weekly newsletter.
---
Microsoft's Data Science for Beginners
18/10/2021
There's a new free, self-paced online course about Data Science from Microsoft's Azure Cloud Advocates. Its 20 lesson curriculum, expected to take 10 weeks to complete, is targeted at those new to Dat [ ... ]
---
Raspberry Pi Chip Shortages Cause Price Hike
22/10/2021
You may have heard about the chip shortages and how they are hitting things like car production and thought "no problem, doesn't affect me!" But hearing that our favorite Raspberry Pi has gone up in p [ ... ]
More News
Last Updated ( Friday, 11 May 2012 )