Apple Demands That We Include Sign In With Apple
Written by Mike James
Wednesday, 12 June 2019
Apple seems to not know the old saying about "when you are in a hole stop digging". Or is it more like lighting another fire when the house isn't quite an inferno?
With the roll out of "Sign In with Apple" the App Store guidelines have been updated to read:
"Sign In with Apple will be available for beta testing this summer. It will be required as an option for users in apps that support third-party sign-in when it is commercially available later this year."
Just in case you have been misled by the use of "option", I would draw your attention to "required". What this means is that if your app includes a Google or Facebook sign-on button you have to include a Sign In with Apple button. If you have your own sign-in mechanism then presumably you can consider the matter and make a rational decision to include the Apple sign-in or not. You can't just have a deep think if you have already opted for Google or Facebook sign-ins - including Apple is mandatory.
The problem with "sign in with" type features is that they allow the company providing the facility to know what you are doing.
It may be an advantage to the user to simply sign in with Apple as they have already signed in to their phone using a fingerprint or whatever and not having to sign in again reduces friction.
The Apple offering is supposed to be better because it shares less data with the site. The user can set controls that restrict what the site gets to know. For example, if you don't want to provide your email address Apple will generate an alias for you and forward any mail to your real account. Facebook promised something similar, but never delivered. The point being that both Google and Facebook are motivated to gather data on users.
So Sign in with Apple looks attractive to the user, but not so much to the developer or the website owner wanting the data that Apple is withholding. In fact developers are likely to be very slow to adopt something that blocks access to the data they want. Hence Apple has decided to force the issue - use it or lose it, access to the App Store that is.
At the point where it is being sued for Apps Store practices and is under investigation by the Justice Department for violations of anti-trust law, Apple clearly feels it can still throw its weight about.
It might be good for users, but Apple just told you, the software developer, what to do in no uncertain terms as if you were a junior programmer.
More Information
Updates to the App Store Review Guidelines
Related Articles
Apple Defends Its Walled Garden
The End Of The App Store Era - Apple To Face Lawsuit
Supreme Court To Rule On Apple App Store Monopoly
Apple App Store Antitrust Suit
To be informed about new articles on I Programmer, sign up for our weekly newsletter, subscribe to the RSS feed and follow us on, Twitter, Facebook or Linkedin.
---
Your Next Robot Maybe A Collection Of Balls
08/11/2020
This is fun. Take a steel ball and place a small two-wheel drive mechanism which sticks to the inside of the ball with the help of a magnet. Now make a few of them and you have a reconfigurable swarm. [ ... ]
---
Too Good To Miss: Now We Are Baking - Graphics
29/11/2020
Some of our news items deserve a second chance. Here's one from December last year that fits our "To Good", or in this case "Too Tasty", "to Miss". It demonstrates the ability of computer graphics to [ ... ]
More News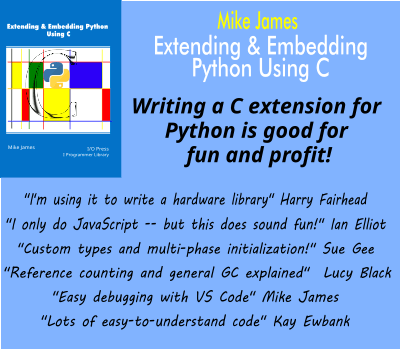 Comments
or email your comment to: comments@i-programmer.info
Last Updated ( Wednesday, 12 June 2019 )