Alexa Skills Challenge The Winning Projects
Written by Lucy Black
Sunday, 18 November 2018
Amazon has announced the results of a recent Alexa Skills Challenge, run on Devpost, with the theme "Tech for Good". Even if you didn't compete it is instructive to see the projects that were selected as winners.
In the challenge, which ran from July 24 to September 17, Amazon invited developers to build Alexa skills that would have a positive impact on the environment, local communities, and the world. As well as the cash prizes itemized below there were 500 Participation Prizes - Echo Dots as for participants in the US or a prize of equivalent value for those outside the US and US participants aged 13-17.
At the outset Amazon specified what it was looking for in Tech for Good skill submissions:
They solve a customer problem. For example, helping customers gain access to information faster or leverage public data and resources. By allowing customers to access more information via voice, they are able to complete tasks more efficiently.
They inspire customers to learn and take action. For example, influencing customers to adapt and learn over time. By giving customers actionable tasks, using your skill is more likely to become a daily habit.
They deliver a seamless user experience via voice. Being simple to use and understand. If your skill is too complex, you risk losing the customer's attention and they will be less likely to use your skill again.
Specific judging criteria were:
Quality of the Idea (15 points)
Including creativity and originality, and the potential positive impact of the Skill.
Technical Implementation of the Idea (15 points)
Including how well the idea was executed by the developer, the complexity of the services used to build the skill, the depth of integrations with data or third-party APIs, whether it performs as expected, and more.
Potential for Engagement (25 points)
Including the extent to which the Skill is widely useful, engages user over multiple turns (dialogues), might be extended to other scenarios, and more.
Quality of User Experience (25 points)
Including how natural the experience is to the user.
Habit-forming ability (20 points)
Including how likely the Skill could change a customer's daily habits, impact their day-to-day use, and potentially become habit-forming over time.
Customer Engagement (Round 2 only) (10 points)
Including a variety of factors such as the type and duration of usage, the number of new and recurring customers, customer ratings, and more.
Ten finalists won $5,000 each plus promotion of their skill and twelve cash prizes were awarded. as follows - the links are to the Alexa skill on Amazon.com:
The Grand Prize, selected from the finalists, of $10,000 plus the opportunity to choose which of one of 11 non-profit organizations would receive a $20,000 donation, went to World Mathematics League which creates a global, interactive mathematics league and allows customers from around the world can participate in 15 minutes of daily math questions to contribute to the score for their state or country.
Positive comments from users suggest that this skills scored points for potential of engagement/habit-forming ability and the extra second round customer engagement points.
Five Bonus prizes of $5,000 were awarded for skills that matched the requirements specified in their titles:
Best Circular Economy Skill - Recycling Center allows customers to easily find local recycling centers for specific items they may want to discard such as batteries or lightbulbs.
Best Sustainable Transportation Skill - Transport Me allows you to search for nearby bike shares across multiple providers within a 1.25-mile radius.
Best Natural Resource Efficiency Skill - Cool My House taps into the National Weather Service API to let customers know if windows can be open to cool their house rather than using powered AC.
Best Disaster Relief Skill - Safe and Well allows anyone to check on the status of close relatives or friends in impacted areas using the American Red Cross' Safe and Well API.
Best STEM Education Skill - Voice Coder allows you to discover computer science by building your own mini game by creating new rules through Alexa and seeing the results on a computer display.
Six Bonus prizes of $2,000 were also awarded by meeting the criteria specified for each prize.
Best Skill by University or High-School Students in US or Canada - Gluco Buddy integrates with Dexcom API to let customers receive a daily and weekly summary of their blood glucose levels to let them better manage their daily lives.
Best Use of Open-sourced Data - Cool My House which uses the National Weather Service API.
Best Skill for Echo Show & Echo Spot - The Recycle Game allows you to compete for the title "Champion of the Environment" among friends and family by tracking of your recycling practices.
Best Alexa Voice Service (AVS) Integration - Compost Professor allows customers to manage their composting efforts by tracking the temperature. Users can supplement the skill with build-it-yourself sensors and an AVS-enabled tablet that reads results at the press of a button.
Best Use of Advanced Alexa Developer features - My Talking Newspaper gives voice access to more than 500 talking newspapers and magazines in the UK, providing spoken-word local news and information to anyone who may be blind, partially sighted, or have any kind of print impairment.
Best Global English Skill - EVIE Assistant allows you to search for electric charging stations nearby using a city name in the US, UK, and Canada.
More Information
Announcing the Winners of the Alexa Skills Challenge: Tech for Good
Alexa Skills Challenge: Tech for Good on Devpost
Related Articles
New Amazon Alexa Skills Contest
Amazon Launches Alexa Skills Kit SDK for Python
Updates to Alexa Skills Kit for Echo Show
To be informed about new articles on I Programmer, sign up for our weekly newsletter, subscribe to the RSS feed and follow us on Twitter, Facebook or Linkedin.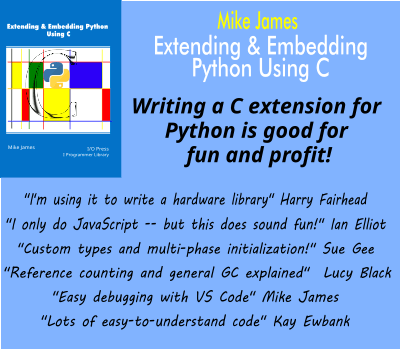 Comments
or email your comment to: comments@i-programmer.info
Last Updated ( Sunday, 18 November 2018 )