Intel's Make It Wearable - Development Track
Written by Sue Gee
Friday, 16 May 2014
The Development track for Intel's Make It Wearable Challenge is now open. Intel is looking for innovative, feasible product concepts that simultaneously balance creativity with execution and is offering over a million dollars in prizes for this second phase of the contest.
As we reported before this global year-long contest kicked off, Intel is looking for futuristic ideas that and concepts that push the limits of what is possible.
In this video from the Creators Project Intel's Vice President of Marketing Courtnee Westendof and CEO Brian Krzanich explain that the Development Track of the Make it Wearable Challenge is an opportunity for innovators - engineers, makers, scientists and other people to being their ideas to life. We also hear from Becky Stern, Designer at Adafruit Industries who points out that it's a very good time to get involved with wearable electronics.
The Creators Project has a series of You Tube videos about integrating technology on a personal and wearable level which can be accessed from the Make it Wearable site.
According to the site's FAQs, the contest is open to "anybody with ideas" aged 13 or older subject to the usual territorial restrictions for contests with cash prizes. It has two tracks, Visionary and Development and contestants can enter for both. There is still one submission round left for the Visionary track, Round V opens May 26 and Runs until June 15. More details of the requirements for the Visionary Track are included in my earlier post, Intel Asks Us To Make It Wearable.
If you are interested in seeing other people's entries, videos from the winners of Round III are online.
The Development Track is now open for the submission of "innovative, feasible concepts" which need to be based on Intel technology. Entries can come from individuals or teams of individuals and business entities. Only one submission is allowed for the idea proposal phase you need to complete a questionnaire with your Product Idea statement that demonstrates how the project incorporates an Intel SOC (System on a Chip) from the Quark of Atom family. You also submit a pitch video, up to 2 minutes long and in English, via YouTube or to a website by their deadline of 24 June.
Ideas will be judged using three criteria:
Technology Feasibility - is the concept feasible in next 1-2 years? (up to 40 points)


Business Feasibility - does the entrant have a credible plan for getting the proposed product to market? (up to 30 points)
Strength of the Idea - having clear target audience, purpose and functionality; addressing a clear need or opportunity, being disruptive and new (up to 30 points)
Up to 40 semi-finalists will be invited to proceed to the next round. This will entail completing a Pitch Deck including photos and information about relevant experience of the entrant or team, photo or concept image of the wearable device and a short description of it. Semi-finalists will present their pitches virtually at a specified time on August 11-12 to the Contest Judges who will select 10 projects as Finalists, awarding each $50,000.
According to the rules the Finalist phase will primarily consist of an online course at the Lester Center for Entrepreneurship, Haas School of Business, University of California Berkeley, and will also involve the LaunchPad Central, Lean Launch Lab software platform. At least one team member has to be available for all weekly class sessions and must complete assigned coursework and to and attend the final presentation and gala event.

Finalists also have to produce a functional prototype, a video, a business plan and a PowerPoint or Adobe Acrobat presentation, suitable for broadcast to the public and a 3-minute pitch to be presented at a media event in November. See the rules for all the details.
The grand prize winner will receive US$500,000 with US$200,000 and $100,000 awarded to second and third place winners.
MIT Invents A Tactile Display
Intelligent Textiles - Wearable Absence
---
NVIDIA Open Sources NeMo Guardrails
01/06/2023
NVIDIA has released open-source software aimed at helping enterprises keep applications built on large language models aligned with their safety and security requirements.
---
Demis Hassabis & Fei-Fei Li Are Up Beat On AI
17/05/2023
With so many doomsayers around at the moment it is almost a refreshing breeze to hear people talk about the positive side of AI. In a video Demis Hassabis and Fei-Fei Li talk about AI and Science.
More News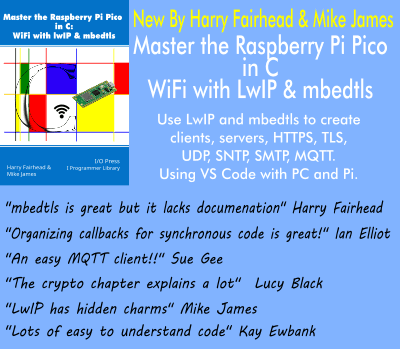 Comments
or email your comment to: comments@i-programmer.info
Last Updated ( Saturday, 17 May 2014 )