Virtual Lorenz Machine Honors Bill Tutte
Written by Harry Fairhead
Saturday, 20 May 2017
A Virtual Lorenz SZ42 machine, the encryption device used by the Wehrmacht High Command in World War II, has been put online for anyone to use as part of the centenary celebrations honoring Bill Tutte, the codebreaker who cracked its code.
Virtual Lorenz was unveiled at TNMOC, the UK's National Museum of Computing, which is in the grounds of Bletchley Park, home of the WW II codebreaking effort. TNMOC houses the world's largest collection of functional historic computers and the rebuilt Colossus, which was instrumental in deciphering wartime communications and shortening World War II. Artifacts on display at TNMOC also include an original Lorenz SZ42 and an Ablesetafel that determined the wheel settings.
At the event Lorenz-encrypted messages were sent between TNMOC on Bletchley Park and an offsite modern day cyber security expert around 70 miles away. As a reminder of how the code came to be cracked, two messages were sent – with the same wheel settings, but the second with abbreviations – replicating the operator mistake that led to the first breakthrough in uncovering the secrets of Lorenz encryption.
The demo revealed that the Virtual machine is highly successful in looking, operating, and even sounding uncannily like a real Lorenz SZ42. Virtual start wheels appear in 3D and whirr and as they are set, teletype chattering noises are heard as communications are exchanged and the encrypted and un-encrypted text appears on screen as messages are sent and received. Even the Ablesetafel used to establish the start wheel settings is represented.
The web app is the creation of developer Martin Gillow to complement his Virtual Colossus, also available online:
"As a programmer, I was fascinated by the rebuild of Colossus computer when I first saw it at The National Museum of Computing. Tony Sale, who led the rebuild team, had also created a Virtual Colossus for the web, but I discovered that it would only run on old browsers. Since Tony Sale had passed on, it was likely to become inaccessible and lost forever as web technologies progress.
"So, I decided to recreate the Virtual Colossus – and then a Virtual Lorenz to accompany it. It took months of work in my spare time."
As well as letting you "play", the Virtual Lorenz website also has the background to the Lorenz and the Baudot codes it used and to the Vernam cipher it used. Much of this is summarized in this video from Singingbanana:
As the video explains breaking the Lorenz cipher, aka Tunny, can be credited to John Tiltman and Bill Tutte - names not nearly as familiar as that of Alan Turing whose work on the Enigma codes is now well known, partly due to his centenary in 2012.
W. T. Tutte
May 14, 1917 - May 2, 2002
This year marks the centenary of Bill Tutte, who arguably played a larger role in breaking German codes. The son of a gardener from Newmarket, he gained a scholarship to Trinity College Cambridge in 1935. While there, as well as gaining several degrees in science he "learned mathematical research by doing it for fun".
During World War Two these mathematical skills came into their own. Aged 24 he entered the secret code-breaking operation at Bletchley Park. The last surviving code breaker, Captain Jerry Roberts, who died in March 2014 and whose book on his experiences was published last month, described how it took Tutte two-and-a-half months of "dogged and persistent work" to sketch out the entire structure of the Lorenz machine, a machine he only saw when the war was over. In contrast Turing and those working on the Enigma code had examples of the hardware to work with.
Once war ended and the whole Bletchley Park operation was condemned to secrecy, Bill Tutte completed his doctorate in Cambridge then took a job at the University of Waterloo in Ontario, Canada. There he produced pioneering work on graph theory and matroid theory.
---
Applied AI On Azure On Future Learn
26/08/2021
Future Learn is running four self-paced ExpertTracks on AI and Microsoft Azure. Coming in November there's also a microcredential that will prepare you for the Microsoft Azure AI Engineer Associate ex [ ... ]
---
JetBrains Announces Data Science IDE
07/09/2021
Today JetBrains is announcing an early access program for a new IDE for data scientists. DataSpell is described as offering "a productive developer environment for data science professionals who are a [ ... ]
More News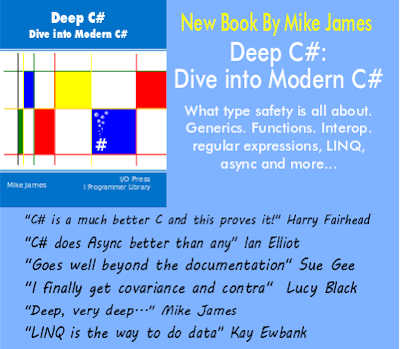 Comments
or email your comment to: comments@i-programmer.info
<ASIN:0750978856>
<ASIN:0199578141>
<ASIN:B000SF3IEC>
<ASIN:1843543311>
<ASIN:B00E78GDDY>
Last Updated ( Saturday, 20 May 2017 )