EDSAC Reconstruction Demoed To Celebrate Wilkes Centenary
Written by Historian
Saturday, 29 June 2013
The centenary of the birth of Sir Maurice Wilkes, widely regarded as the father of British computing, was celebrated by a demonstration of the first working parts of the replica of EDSAC, the machine he pioneered in the 1940s.
The project to recreate a full-size, working Electronic Delay Storage Automatic Calculator at The National Museum of Computing, part of the Bletchley Park heritage site, began in 2011 and is taking place in the public eye. See Progress With EDSAC Rebuild for its recent news.
The original EDSAC was designed and created by Maurice Wilkes at the University of Cambridge and became the world's first practical general purpose computer.
June 26, 2013 marked the centenary of Maurice Wilkes birth and to mark the occasion the first components of the EDSAC reconstruction, including its clock pulse digit pulse generators, the Half Adder, and its address de-coding were demonstrated.
Nigel Bennee, who is working on the arithmetic functions, points out the Half Adder
The audience included Anthony Wilkes, son of Sir Maurice Wilkes, who said:
"My father was a man of great intellect with a strong practical streak. If I came to him with a scientific or mathematical problem he would elucidate with effortless simplicity. From an early age my two sisters and I were conscious of computers – in a way we were one of the first computer-age families."
Dr David Hartley, now Museum Director of TNMOC and who at Cambridge University in the 1950s/60s was supervised by and later worked with Wilkes said:
"Sir Maurice Wilkes was a visionary leader in the early days of computing. In designing EDSAC, he set out to provide a computing service, not just a computing testbed. He was very proud of that achievement, but he rarely looked back, he was always moving forward."
Maurice Wilkes (1913 - 2010) and the original EDSAC
The EDSAC Replica Project will take another two years to complete. The task of recreating EDSAC's iconic memory is still on the to-do list. The original used mercury delay lines but the rebuild will have to substitute a non-toxic substance on the grounds of health and safety.
---
Grafana Adds New Tools
14/11/2023
Grafana Labs has announced new tools to make it easier to analyze application data on Grafana Cloud. The announcements are an Application Observability tool for Grafana Cloud, and Grafana Beyla, the e [ ... ]
---
Google Resumes Transition To Manifest V3
17/11/2023
Google has resumed the planned deprecation of Manifest V2, giving notice to Chrome extension developers that Manifest V2 extensions will be phased out as early as June 2024 in the prestable versions - [ ... ]
More News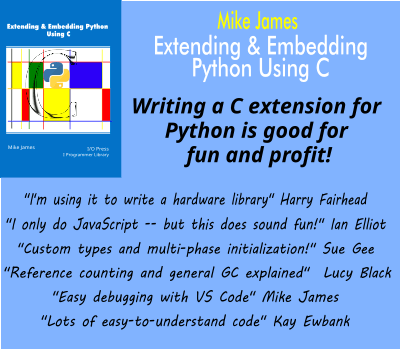 Comments
or email your comment to: comments@i-programmer.info
Last Updated ( Friday, 06 May 2022 )