Smartphone App Borrows Power For Corona Virus Research
Written by Kay Ewbank
Wednesday, 08 April 2020
Vodafone is asking smartphone users to help with a project aiming to speed up research to find a cure for corona virus. The Corona-AI project will be delivered through DreamLab, Vodafone's app originally aimed at helping cancer research.
The Vodafone Foundation and scientists at Imperial College London are working on Corona-AI, a project to find effective treatments for Covid-19. Smartphone users can download the DreamLab app, then activate to run at night while they sleep and charge their phones.The app then uses the computing power of the smartphones to create a virtual supercomputer, capable of processing millions of calculations.
The team from Imperial College London say that if 100,000 DreamLab users power the app for six hours every night for three months, they'll be able to complete research that would take Imperial's supercomputers a year to process.
The AI-based project trawls through data to identify existing drugs and food molecules that might be useful in the fight against Covid-19. The researchers say that no personal data from the user's device is affected or used in any way.
The Corona-AI project is split into two phases; phase 1 aims to identify potential useful drugs and food-based molecules with anti-viral properties. Phase 2 will then optimise combinations of the potential drugs and food molecules.
Once completed, the research results will be made available to the medical profession for clinical trials. If there are food-related findings they will be translated into dietary advice that can be implemented by the medical community for patients recovering from Covid-19.
Dr Kirill Veselkov from Imperial College London, who is leading the research, said:
"We urgently need new treatments to tackle Covid-19. There are existing drugs out there that might work to treat it; and the great thing about repurposing existing drugs is that we already know they are safe and therefore could get them to patients quickly.
"However, we have to do difficult and complicated analyses using artificial intelligence and all of this takes a huge amount of computing power. DreamLab creates a supercomputer that enables us to do this important work in a relatively short time frame."
The app uses around 500MB of data per month if it runs for six hours a night. Users can also choose to run the app via Wi-Fi. The DreamLab app is available in the App Store for ioS or Google Play Store for Android, where it already has over 100K downloads and a rating of 4.6 (out of 5) with lots of very positive reviews.
More Information
Related Articles
SETI@home Goes Into Hibernation
Fighting Coronavirus At Home With Exascale Power
AlphaFold DeepMind's Protein Structure Breakthrough
Use That Spare Android Time To Solve World Problems - BOINC
The 42 Question Answered By Planet-Sized Computer
To be informed about new articles on I Programmer, sign up for our weekly newsletter, subscribe to the RSS feed and follow us on Twitter, Facebook or Linkedin.
---
DataStax Extends Astra DB
23/09/2021
DataStax has extended its Astra DB cloud database to be available in multiple regions and multiple clouds. Astra DB is built on Apache Cassandra and now supports multi-region deployments on any of thr [ ... ]
---
Kafka 3.0 Released With KRaft
24/09/2021
Apache has released Kafka 3.0 with new features, breaking API changes, and improvements to KRaft—Apache Kafka's built-in consensus mechanism that will replace Apache ZooKeeper.
More News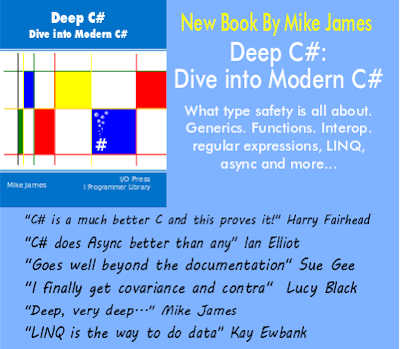 Comments
or email your comment to: comments@i-programmer.info
Last Updated ( Wednesday, 08 April 2020 )