Apple's Win Over Samsung - What Next
Written by Sue Gee
Saturday, 25 August 2012
The jury in the Apple versus Samsung case found that Samsung products infringed a number of Apple design and utility patents and Apple has already asked for an injunction to stop Samsung selling them. What does this mean for Android?
The jury rejected all Samsung's patent claims and found overwhelmingly in Apple's favor leading to Apple being awarded $1.05 billion, a sum that may rise given that the jury also found Samsung guilty of willfulness in respect to some patents.
The verdict is widely being interpreted as giving Apple a monopoly over rectangles with rounded corners, and this is the worry for other manufacturers as, having achieved this precedent, Apple is likely to go after other Android devices.
A few months ago the jury in the Oracle versus Google lawsuit found that Android had not infringed Oracle's patents and when Judge William Alsup also ruled that Java APIs were not copyrightable. Android developers breathed a sign of relief. But if Apple stamps on all Android devices and their manufacturers that jubilation might be short-lived.
Was this a fair trial?
It's location - San Jose in Northern California probably gave Apple an advantage. Despite the fact that Steve Job's determination to go "thermonuclear" in his battle against Android on the grounds of copying the iPhone was not admissible as evidence in the court case it would be naive to think that it wasn't something that was known to the jury. And Jobs and Apple have loyal followers even though Android has a healthy market share in global terms.
One possible indication of bias is that the verdict was also arrived at remarkably quickly.
After the four-week hearing Judge Lucy Koh's instructions on how to decide ran to 109 pages and took over two hours to read out. The jury then had to discuss and come to decisions to complete a 20-page verdict document answering 33 questions which offered, some 700 options. It was assumed that this would take weeks but in the event the jury completed the process in just two-and-a-half days - except that they were sent back to reconsider a couple of points where there were inconsistencies.
At the end of the trial Samsung stated:
"We will move immediately to file post-verdict motions to overturn this decision in this court and, if we are not successful, we will appeal this decision to the Court of Appeals"
Meanwhile a Microsoft spokesperson, Bill Cox, senior director of marketing communications for Windows Phone division was jubilant, tweeting:
Windows Phone is looking gooooood right now.
So perhaps the boxy look for Windows Phone was a good design decision.
For the developer both the Apple and Microsoft environments are restrictive and controlling. They may suit those with highly successful apps, but are not nearly as comfortable for the rest of us. It's ironic that o the same day as this blow for Android Mike James wrote:
If you want a relatively open, not perfect, but mass market for your applications then there really is only Android
So let's hope that Samsung gets a fairer hearing at the next stage of this battle.
It is clear that Apple's war is really with the wider Android community and not just Samsung.
Related Articles
Google's Motorola Seeks Import Ban On IPhone and iPad
Apple v Samsung Galaxy Nexus: A Programmer Reads the Patents
Oracle v. Google: Jury finds No Patent Infringement
Judge Rules Oracle's Java APIs Not Copyrightable
Summer SALE Kindle 9.99 Paperback $10 off!!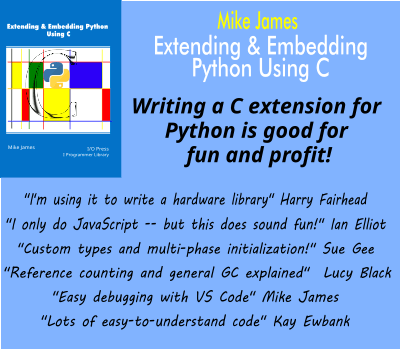 Comments
or email your comment to: comments@i-programmer.info
To be informed about new articles on I Programmer, install the I Programmer Toolbar, subscribe to the RSS feed, follow us on, Twitter, Facebook, Google+ or Linkedin, or sign up for our weekly newsletter.
---
Microsoft And Oracle Announce Oracle On Azure
18/09/2023
Oracle and Microsoft have jointly announced an expanded partnership that will make it easier to run Oracle on Azure.
---
Advice and Admissions From Creator of C++
27/08/2023
Bjarne Stroustrup is the creator of C++, author of many books and is currently a professor of Computer Science at Columbia University. In two short "DevBytes" from Honeypot.io he tells how he bec [ ... ]
More News
Last Updated ( Monday, 27 August 2012 )