MariaDB Enterprise Spring Update
Written by Kay Ewbank
Thursday, 16 April 2015
The MariaDB team has released an update for MariaDB Enterprise, with performance improvements aimed particularly at SaaS and web applications.
The binaries of the new version have been optimized to boost performance, according to a post on the MariaDB blog by Julian Fritsch in which he says the performance benchmarks have shown a 15 to 20% performance gain with these binaries.
An optional add-on has also been added to the Enterprise release. MariaDB MaxScale was released as a separate product at the start of the year, and is a configurable database proxy platform that provides connection-based and statement-based load balancing for MariaDB Galera Cluster, MariaDB Master-Slave Replication, and Oracle MySQL Server Replication. It also has a schema sharding router that can be used to provide read-write sharding for applications that aren't sharding aware. MaxScale comes with a set of plugins for DBAs and developers for continuity, security, monitoring, and query logging.
MariaDB is the commercial version of the MariaDB MySQL-compatible database, and part of the benefits for users of this version is an Enterprise Notification Service, which sends automatic notifications that are customized to the specific version and database features in use on each of the customer's MariaDB Enterprise Servers. The service was introduced in the previous release, but has now added the ability for customers manage the registration key and contacts of this service themselves by logging into the customer portal.
---
Ethics of AI - A Course From Finland
15/10/2021
Α free online text-based course by the University of Helsinki for anyone who is interested in the ethical aspects of AI.
---
PostgreSQL 14 Is Here - A Look At Its Past And Future
01/10/2021
The latest release of PostgreSQL has new and exciting features. We look the most worthwhile of them identified by Umair Shahid, Head of PostgreSQL at Percona while referring to the past ideas that sha [ ... ]
More News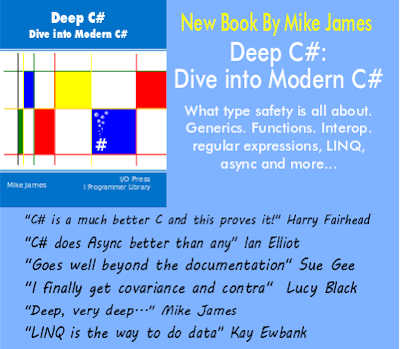 Comments
or email your comment to: comments@i-programmer.info
Last Updated ( Thursday, 16 April 2015 )