This Android Easter Egg Is A Lollipop
Written by David Conrad
Sunday, 05 April 2015
Easter eggs what do you think about them? Are they a joke too far? An unprofessional waste of time? Users love them, but management hates them.
Programming is a strange occupation. It is hard work to craft code to do anything but Easter eggs are proof that we do it for more than just money.
In case you have been living in a cave - an Easter egg is a hidden block of code that does something amusing when the user finally discovers it. In fact the act of discovering it or knowing about it when others don't is probably what the main attraction is.
Google's is renowned for jokes and general fun and its score of Easter eggs just incremented because there is a new one in Android Lollipop.
All you have to do is go to the Settings menu, scroll down to the About Phone section and tap the Android Version field five times. Then a lollipop graphic will start to appear, tap five times and a full lollipop appears.
Finally all you have to do is long press it.
The game, a "Flappy Bird" clone - Flappy Droid perhaps - will appear.
It even works on the Android Simulator for Lollipop in Android Studio.
The first thing to say is that the game is impossible to play or perhaps even more impossible to play than Flappy Bird.
The game was given away by an Android tweet:
So Google endorses Easter eggs, even though lots of other companies do their best to keep them out of production code. The argument is that if companies can't control programmers sufficiently to stop them introducing Easter eggs, they can't stop them from introducing backdoors and malware.
The usual response to learning that management doesn't want Easter eggs is "let them try and stop me".
More worrying for us is the question - are Easter eggs a sign that we are still a bunch of juvenile amateurs?
---
PhpStorm Updated For PHP 8.3
21/11/2023
The latest version of PhpStorm, the IDE for PHP and web development from JetBrains, has been updated to support the new features of PHP 8.3, due to be released later this week.
---
JetBrains AI Coding Assistant Now Generally Available
07/12/2023
JetBrains has announced that its AI-powered coding tool is now generally available for its IDEs. The tool was announced earlier in the year but until now has been on limited access.
More News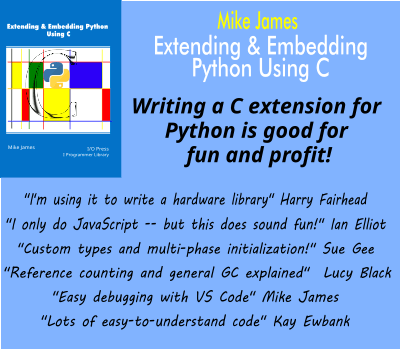 Comments
or email your comment to: comments@i-programmer.info
Last Updated ( Sunday, 05 April 2015 )