Mozilla's Ad-Free Browsing Lure
Written by Sue Gee
Tuesday, 09 July 2019
There appears to be a preview of the ad-free browsing promised by Mozilla. In turns out to be nothing more than a survey to gauge interest and a re-direct to a free trial of a product from it Scroll, which has partnered with Mozilla.
Last month in Firefox Premium Coming This Fall we reported on Mozilla's plans to introduce subscription services in its browser to give it a new source of revenue. So when this Sign up page appeared offering "a better journalism experience" in return for $4.99 per month it seemed that the Mozilla had brought forward the proposed launch date from October to July.
The offering to both subscribers and publishers seems attractive. As well as being ad-free:
Subscribers also get access to audio versions of articles, bookmarks that are seamlessly synced across devices, exclusive top recommended reads, and an app that helps you find and finish great content, all without the distraction of advertising.
With regard to publishers Mozilla states:
We share your payment directly with the sites you read. They make more money which means they can bring you great content without needing to distract you with ads just to keep the lights on.
It sounds too good to be true, from both sides of the fence. However, before you get too enthusiastic you need to know that when you click to sign up this message appears:
This product isn't available yet, but we're working on it. Would you please click the Next button to take a short survey to tell us what you think?
There three questions are multiple choice and ask for your level of interest in Firefox Ad-Free Internet - from Not at all Interested to Extremely Interested - the likelihood that you would subscribe to it - from Definitely will subscribe to Definitely won't subscribe - and how soon you would consider subscribing once it becomes available with the choices: Immediately/ Within one week/ The first month/Sometime in the first year/ Probably never.
Clicking the next button seems to offer a free trial of a product from Mozilla - but read carefully:
We would like to invite you to a free trial of Firefox Ad-free Internet, a name we used in this survey for a partnership with our friends at Scroll. You can sign up today at www.scroll.com
Thank you very much for helping to make the internet a better place!
Going to sign up at Scroll, notice first that there is no mention of Mozilla or Firefox and that all you can do is Request an Invite.
Referring to what Mozilla said back in February about its collaboration with Scroll, we learn:
Scroll is a consumer service powering an ad-free web that rewards great user experience and funds essential journalism. The service enables web users to pay for an ad-free experience on their favorite sites, across their devices. By enabling more direct funding of publishers, Scroll's model may offer a compelling alternative in the ecosystem. We will be collaborating with Scroll to better understand consumer attitudes and interest towards an ad-free experience on the web as part of an alternative funding model.
Again this seems very attractive and Scroll, which has funding from "a coalition of VCs and media companies" including the New York Times, has enrolled some high profile publishers:
Obviously Scroll, which now has offices in New York, Portland and Oregon, is required to make money and Mozilla in its turn needs to gain revenue so while its promise to "fund essential journalism" sounds good, as far as smaller publishers are concerned, it also seems unrealistic.
This model may be able to benefit the New York Times, but can it really produce enough subscription revenue to share between all the sites that provide great content and are currently finding it hard to keep going? I doubt it but I'd love to be proved wrong.
More Information
Exploring alternative funding models for the web
Related Articles
Firefox Premium Coming This Fall
To be informed about new articles on I Programmer, sign up for our weekly newsletter, subscribe to the RSS feed and follow us on Twitter, Facebook or Linkedin.
---
Amazon Working On Olympus LLM
24/11/2023
According to Reuters, Amazon is working on a large language model (LLM), codenamed "Olympus". With, reportedly, 2 trillion parameters, it is twice the size of OpenAI's GPT-4 model.
---
OpenAI Announces Improved Models And APIs
13/11/2023
OpenAI has announced new and improved models and APIs at its first Developer Day Conference. The company also announced it is reducing pricing for parts of its platform.
More News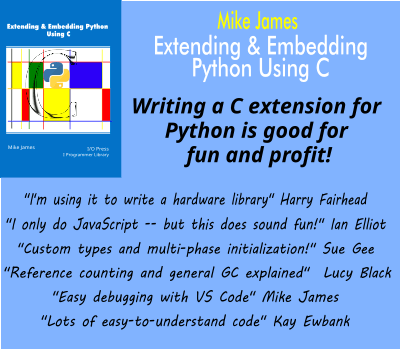 Comments
or email your comment to: comments@i-programmer.info
Last Updated ( Tuesday, 09 July 2019 )