Mozilla Has Money and Mentoring for Startups
Written by Lucy Black
Monday, 18 May 2020
Mozilla is calling for applications for three summer programs in its Mozilla Builders Incubator. It has $75,000 each for very early stage startups and $16,000 in funding for projects in its MVP Labs. The third opportunity, its Open Lab, is invite-only among the applicants to the other two and will award ten prizes of $10,000 to the teams that build the most impressive products.
This is a global program and is entirely remote and conducted online. All participants will be assigned to one or more of Mozilla's mentors who will be available for weekly working sessions at first, every other week thereafter.
Mozilla launched its "fix-the-internet" incubator earlier this year and currently it is well into its initial 8-week program with 25 projects, chosen from 520 applications, and 200 of the rest invited to its "Open Lab" with access to some of Mozilla's resources.
Explaining what it is looking for Mozilla states:
Mozilla Builders is dedicated to delivering on the promise of the internet, where the people are in control of how the internet is used to shape society and where business models should be sustainable and valuable, but do not need to squeeze every last dollar (or ounce of attention) from the user. For instance, we love initiatives that shift the balance of power from centralized forces back towards individuals, citizens and communities.
It suggests seven "big categories" but also indicates that projects outside them would also be considered:
Collaboration & Society, particularly, in view of the current global crisis:
(i) Foster better collaboration online
(ii) Grassroots collaboration around issues & emergencies, (iii) Local & neighborhood support networks,
(iv) Supporting small businesses,
(v) Social money-pooling for issues, people & businesses.
Decentralized Web: build a new, decentralized architecture for the internet from infrastructure, communications, media & money, to using the blockchain and peer-to-peer technologies.
Messaging & Social Networking: can we build a new way to communicate online that favors privacy, people, and users' interests? What needs to evolve?
Surveillance Capitalism: whether it's big tech or governments, everyone's collecting your data. How do we put the user back in control of their data? Can we build new business models for messaging, social networking, news & information that don't rely on excessive data minute and hijacking our attention?
Misinformation & Content: ideas for services that help us get beyond polarization, filter bubbles and fake news.
Artificial Intelligence that works to benefit communities and citizens.
Web Assembly: 25 years of evolution and improvement, and the web's "execution environment" - the Javascript engine in every browser - has now broken free as a remarkably fast, safe way to run ANY code. We're interested in tools and platforms that leverage and build on Wasm as THE way to run applications connected to the internet. What's the ecosystem missing today? What new things can be built with it that couldn't be built before? Where can Wasm have the biggest impact?
In the case of Startup Studio, where Mozilla takes a 3.5% ownership in return for its investment, it expects to favor for-profit companies who aim to make a positive social impact. Organizations accepted into the program probably already have a product or prototype and will be committed to the long haul of building a startup beyond the three months of the mentorship program.
The MVP Lab is an 8-week program starting on July 1st with weekly online events, including guest lectures, peer feedback sessions plus a Demo Day at which the teams present to a carefully selected, invite-only audience. Projects are to be in "shippable Minimum Viable Product" state by the end of the program - i.e having core features, reasonably bug free, safe to download.
The legal set-up for the MVP Lab is flexible:
a group of friends, colleagues, or students building something together, or a startup, or a non-profit, or an open source project.
While applying as an individual isn't precluded Mozilla expects almost of those accepted to be teams of 2-4 members and its GitHib repo and Slack Forum are where people can look for team mates.
Mozilla explains that for the Spring MVP Lab most participants were CS students and others were:
just-getting-started startups that used the MVP Lab to kick into high gear.
If you want to know what Mozilla is looking for, take note of this:
Most strong MVP Lab applications will be from teams that plan to commit full-time during the 8 weeks of the program. We understand that some teams may not be able to work full-time, but we expect huge passion, high quality work, and a major commitment of time.
Projects that don't quite make the grade stand a chance of being invited to the Open Lab which is described as being for early exploratory work and requires at least a 10 hour per week commitment.
Applications need to be submitted by 11:59pm PT on June 5, but the sooner the better as Mozilla says it will accept candidates on a rolling basis.
An Open Q+A is scheduled for Thursday May 21 at 6:00 pm Pacific Time
More Information
Mozilla Builders Incubator Programs
Related Articles
Mozilla Layoffs Raise Questions
Mozilla Remains Confident Despite Dip In Revenue
Mozilla Funding - Crisis Averted For Now
Mozilla Turns Twenty Years Old
To be informed about new articles on I Programmer, sign up for our weekly newsletter, subscribe to the RSS feed and follow us on Twitter, Facebook or Linkedin.
---
Eclipse Launches Dataspace Working Group
07/12/2023
The Eclipse Foundation has launched a dataspace working group with the intention of 'fostering global innovation in trusted data sharing'.
---
GitHub Announces AI-Powered Changes
09/11/2023
GitHub has announced changes to its platform that will use AI "in every step of the developer lifecycle". The intention is to make natural language become the universal programming language. The annou [ ... ]
More News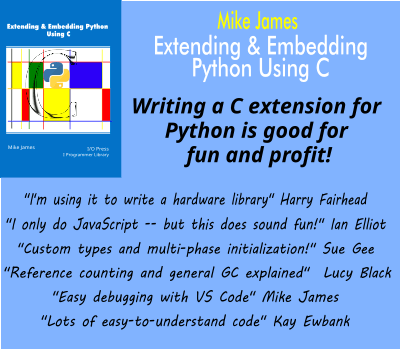 Comments
or email your comment to: comments@i-programmer.info
Last Updated ( Monday, 18 May 2020 )