Microsoft Needs To Make Silverlight's Future Clear
Written by Mike James
Friday, 09 January 2015
To any reasonable observer it appears that Silverlight is dead and has been dead for quite some time. However, Microsoft has never made a statement to this effect - we are supposed to guess. Now DevExpress, a well known UI toolsmith, has decided enough is enough and has put its Silverlight controls into maintenance mode.
Keeping customers guessing is no way to run a business yet it is a common occurrence in the software industry in general and for Microsoft in particular. As already mentioned it is clear to any reasonable person that Silverlight is dead and you could not recommend it for a new project. It has been three years since a new version was produced and mainstream support for Silverlight 5 will end in 2021.
Yes it does seem very reasonable to conclude, especially given the new emphasis on other technologies that Silverlight is dead, well dead.
The problem is that occasionally you will still find the occasional person who announces that they are waiting for the next version of Silverlight or who picks a fight over the conclusion just expressed. The even bigger problem is that it seemed almost as obvious, but not quite, that WPF was on the same road to oblivion - until a few weeks ago. When Microsoft sort of open-sourced .NET Core a blog post appeared that detailed a roadmap for WPF and it wasn't a road to the scrap heap.
So hope on the horizon for Silverlight?
I have heard new mutterings about Microsoft open sourcing Silverlight and perhaps the community could... well you get the idea.
Despite the fact that WPF is proof that there is hope for software that is having a near death experience - Silverlight is almost certainly beyond resuscitation.
Why then do people keep hoping?
The simple reason is that compared to the alternative development environment - JavaScript and HTML using C# and XAML was like programming in heaven. It had its problems but it was a real development system. As I have said many times Silverlight was the closest thing to having Windows in the browser and while there were difficulties it was mostly good.
We need clarity to put these day dreams to rest.
As DevExpresse's Julian Bucknall explains:
"Application frameworks like Silverlight and Adobe Flash have had their day: HTML5 and JavaScript are rapidly becoming the de-facto web application framework. This is especially so when you consider the burgeoning market for responsive/adaptive web apps that target tablets and phones: there's no Silverlight there. We are clearly seeing this trend in our own sales statistics too: throughout 2014 it's been obvious to us that customers want to write web apps but don't want to write Silverlight ones."
The conclusion is:
"Based on this analysis, we made the decision to put our Silverlight controls into maintenance mode as well – in fact, we have already forked the code. We will not be providing any new functionality for our Silverlight controls but will provide maintenance updates to fix any issues as and when necessary. We have already stopped selling DevExpress Silverlight as a separate product (either as a new subscription or as a maintenance subscription) and it is now only available as part of DXperience or Universal."
This all seems perfectly reasonable given the evidence but it would be all the more reasonable if Microsoft actually had the <put in a word of your choice> to actually make clear its intentions towards Silverlight. Then at least we could give it a decent burial and stop treating it as missing in action.
---
Spot + ChatGTP - It's Amazing
03/12/2023
Boston Dynamics' quadruped robot Spot has been given the ability to hear questions and respond to them, thanks to integration with Chat GPT and other AI models. See Spot in action as a tour guide and [ ... ]
---
Seasonal Deals From edX and Udacity
17/11/2023
The season of discount deals has arrived early. edX is offering a 20% off selected courses and program bundles for Cyber Monday. Udacity has an even better Black Friday Deal with 50% off sub [ ... ]
More News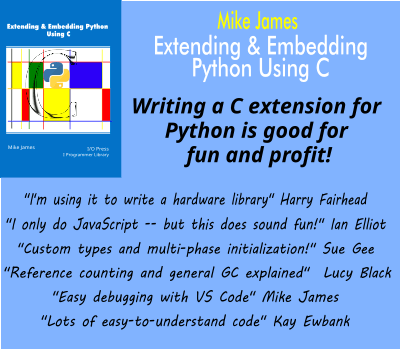 Comments
or email your comment to: comments@i-programmer.info
Last Updated ( Friday, 09 January 2015 )