Cyber.dic - Spellchecking For Tech Terms and Acronyms
Written by Nikos Vaggalis
Friday, 25 October 2019
Tired of your word processor red squiggling perfectly acceptable technical terms and acronyms? The cyber.dic spellcheck dictionary puts an end to that!
Default spellcheck dictionaries do not include the niche technical terms that most security professionals need to use in their emails, reports, and presentations. Cyber.dic solves that problem by augmenting your word processor's dictionary with more than 1,700 terms that are likely to be treated with a red underline in your documents
The dictionary is derived from the Cybersecurity style guide, created by the information security consulting firm Bishop Fox. It was designed to address the pressing needs of the firm's security researchers in keeping up to speed with the ever-evolving tech sector's language landscape.
One notable aspect of Cyberdic is that for selected terms it includes their proper pronunciation. For example:
CIO is pronounced as letters, but CISO is pronounced as "seeso."


UI is pronounced as letters, but GUI is pronounced as "gooey."


PoC is pronounced as letters, but T-POC is pronounced as "tee-pock."
A short and random list of the terms included in the guide follows:
3DES
Triple DES. A symmetric key block cipher.
DES is pronounced as letters or "dezz."
0-day (n. or adj.)
A "zero-day" or "oh-day" finding. In formal
writing, it's better to use zero-day finding,
previously undisclosed vulnerability, or
publicly undisclosed vulnerability.
adb or adb
Android Debug Bridge. adb is both a
technology and a command. When writing
about the command, use the tech font.
app vs. application
Smart devices like phones and tablets have
apps, computers have applications. App can
also be a shortened form of application. To
the security industry, they are all computer
programs.
ILSpy
An open source .NET assembly browser and
decompiler.
JVM
Java virtual machine. Spell out on first use.
JWT
JSON Web Tokens. Pronounced "jot." Do not
spell out
military-grade encryption (n.)
May refer to AES-256 encryption. Do not
use this term; refer to the type of
encryption by name instead.
MitM
Man-in-the-Middle. When written as MitM,
precede with "an." If spoken, say the whole
phrase, not the acronym. In cryptography,
this can also refer to the Meet-in-the-Middle
attack.
It is evident that, despite being primarily designed for security professionals, it will also be of value to other tech tribes such as programmers, cryptographers, network engineers, and more.
The guide closes with some handy tips, like how to codify your own terms or how to write terms that don't follow your style.
Cyber.dic currently supports Microsoft Word and LibreOffice Writer. The dictionary is not set in stone, however, as it constantly updates when the people at Bishop Fox come across new terms, for example when attending hacking conferences.
The file can be found online on its Github repo together with setup instructions for Word and LibreOffice.
More Information
Related Articles
Bitcoin, BYOD and MOOC Added To Oxford Online Dictionary
GIF Becomes Word Of The Year 2012
To be informed about new articles on I Programmer, sign up for our weekly newsletter, subscribe to the RSS feed and follow us on, Twitter, Facebook or Linkedin.
---
C# 9 and F# 5 Released With .NET 5
12/11/2020
Microsoft has released C# 9 and F# 5 as part of the .NET 5 release this week. Visual Basic is also included in the 5.0 SDK. It does not include language changes, but has improvements to [ ... ]
---
Keep Up To Date With Microsoft's .NET Live TV
26/11/2020
Microsoft has a new portal for all its .NET and Visual Studio live streams. While the original Twitch and YouTube channels aren't going away, .NET Live TV provides easy access to what's currently on o [ ... ]
More News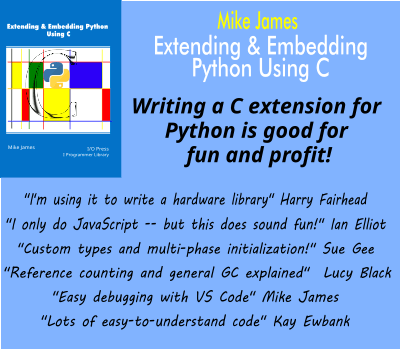 Comments
or email your comment to: comments@i-programmer.info